HTC EVO 4G hands-on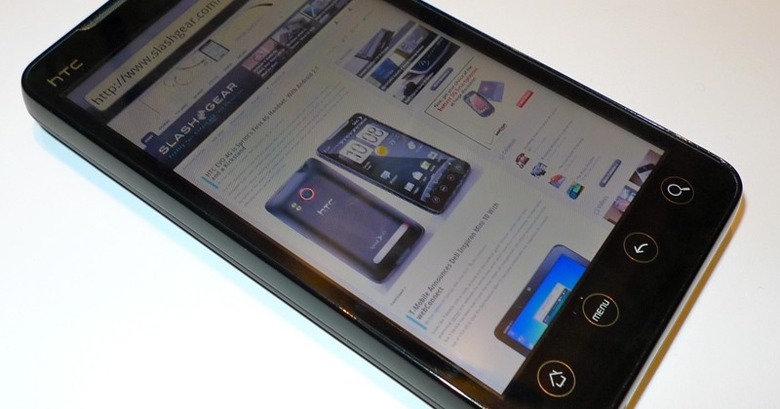 It's big, it's fast and it's enough to lure us into a two-year Sprint agreement, and when was the last time you heard that?  The HTC EVO 4G is a monster of a smartphone, and having gone hands-on with it here at CTIA Wireless we've only just grazed the surface of its potential.  Packing the best of the HTC HD2 – including a 4.3-inch WVGA capacitive touchscreen, 1GHz Qualcomm Snapdragon processor and HTC Sense UI – together with WiMAX 4G and EVDO Rev.A connectivity, the HTC EVO 4G promises to really shake up the smartphone ecosystem when it arrives Summer 2010.  More hands-on first impressions after the cut.UPDATE 5/24/2010: Full HTC EVO 4G ReviewUPDATE 5/20/2010: HTC EVO 4G first-impressions [unboxing video]
[vms 38fb6c45901d524ee2f9]
Make no mistake, the EVO 4G whips through the OS, whether Android 2.1 itself or the custom HTC UI.  Android really sparkles on a display this big – and bright, and colorful for that matter – and we found ourselves wishing for more than the regular 4x4 icon grid per homescreen pane: you could easily fit more icons and widgets in, without it feeling unduly crowded.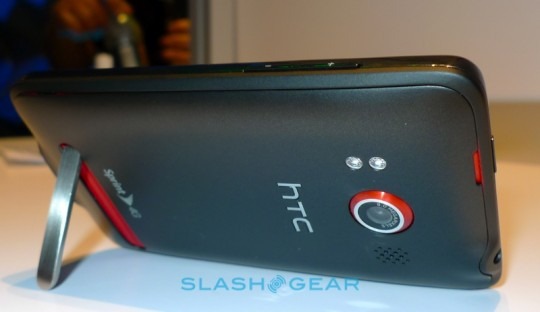 WiMAX coverage for our demo wasn't as strong as we might have hoped, so we'll have to reserve judgment on the EVO 4G's surfing skills.  Still, the ability – in planning, but likely to arrive by the time the phone hits the market – to surf over 4G while simultaneously using the CDMA/EVDO Rev.A connection for voice calls could prove to be a game changer.  The HD2's narrow row of physical buttons along the bottom of the touchscreen have been replaced by four capacitive keys, and up top there's a power button plus a volume rocker on the side.  We're a little disappointed that – given the obvious emphasis on imaging skills what with the 8-megapixel camera – there's no dedicated camera key on the side, however.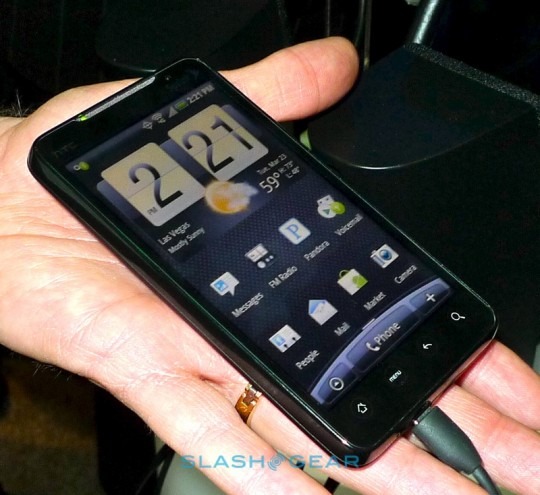 HTC tell us that, despite the extra connectivity options, battery life for the EVO 4G should be roughly in line with what we're used to from other high-end smartphones; that likely means a daily recharge, which for what's on offer we can certainly live with.  Frankly, this is the HD2 with Android 2.1 and an even better mobile browsing experience, ticking every box Google-lovers have been crying out for since the Windows Mobile smartphone was first spotted.  Sprint reckon the HTC EVO 4G will drop over Summer 2010, pricing – for either phone or service plans – unknown, so until then check out our hands-on gallery and video!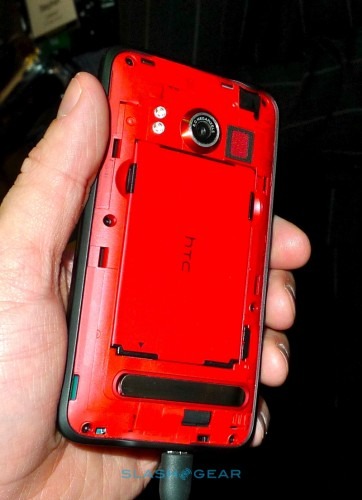 HTC EVO 4G hands-on!
[vms 77a97fc38f3421614151]