HTC EVO 3D UK Launch Delayed Until September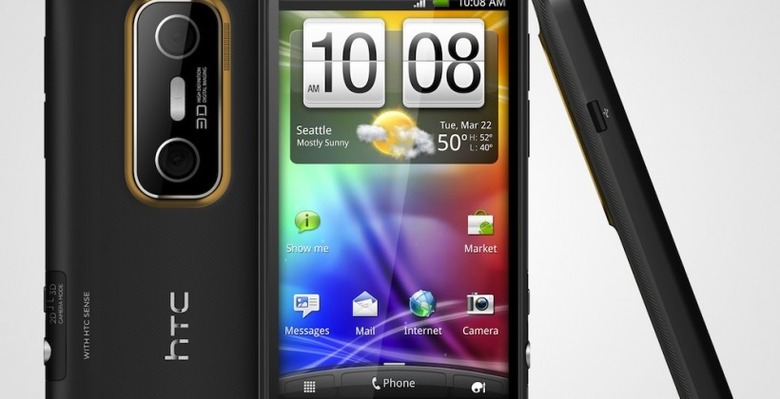 HTC has confirmed to SlashGear that its European version of the EVO 3D will arrive in the UK in September 2011, two months after initially expected. No reason for the smartphone's delay was available, though it fits in well given UK carrier Vodafone announced earlier this week that it no longer planned to range the glasses-free 3D smartphone.
Vodafone's justification for ditching the EVO 3D was that "due to delays to the launch of the device" the carrier no longer felt it would be competitive against other devices in the pipeline, a perhaps strange argument given that at the time the smartphone was still expected to arrive before the end of this month. When we asked HTC whether the July launch window was still accurate, however, it revealed that was no longer the case:
"We can confirm that the HTC EVO 3D will be available to UK customers through Carphone Warehouse from September 2011"
The GSM EVO 3D was announced back in June, with a July release in Europe promosed. The CDMA variant has been on sale in the US since June, though; you can find the full SlashGear review here.