HTC Dragon has been in testing at Google for weeks; release imminent?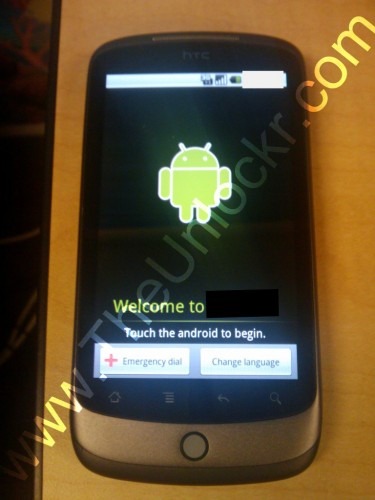 Things have been quiet on HTC's Snapdragon Android plans since CEO Peter Chou squashed talk of an Android-based HD2, but that hasn't stopped "senior Android guys" from carrying around such a handset for at least the past few weeks.  According to TechCrunch, the so-called HTC Dragon or HTC Passion is expected to hit shelves very soon, and will likely be thinner than the Motorola DROID or the Apple iPhone 3GS together with including Qualcomm's 1GHz Snapdragon chipset.
While Chou's comments were read by many as a sign that the Android Dragon project was little more than a rumor, it seems far more likely that our theory that he was carefully choosing his words to continue to differentiate between Android and Windows Mobile devices is true.  HTC have always maintained that you can't merely install either OS onto the same hardware design, and that instead a device must be built with the platform in mind; while we know that could be accused of fussing over semantics, if it brings us a Snapdragon Android handset in the process, we'll forgive them.