HTC Desire 10 Lifestyle, Pro press renders show HTC 10 ties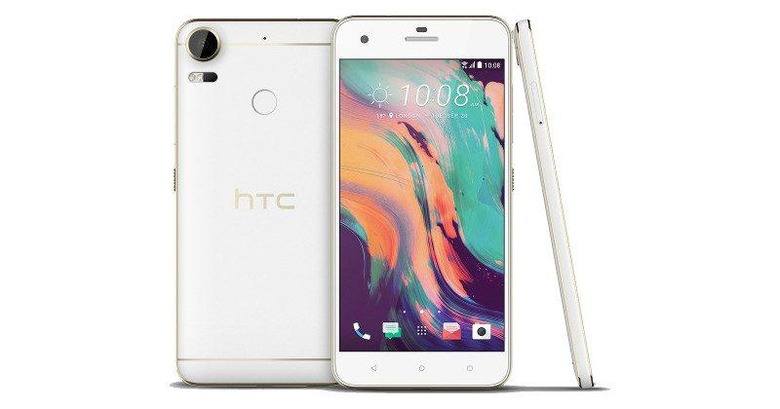 In the past, HTC distinguished its One flagship line from its Desire budget line not just in specs but also in design, with the latter usually sporting a generous amount of plastic. That divide, however, might soon be torn down, at least for the rumored HTC Desire 10 Lifestyle and Desire 10 Pro. While still midrange in features, these two smartphones are expected to bear a more premium design and build material resembling that of the HTC 10 itself, a speculation that is seemingly confirmed by these two press renders for the two smartphones.
It isn't an exact match, of course, but it's a very big deviation from previous Desire designs. Not only is it made of metal, already unusual for a Desire model, but it shares some traits with the HTC 10 as well. There is, for example a bit of chamfered edges, though not as pronounced as on the HTC 10. There are also gold trimmings all around, adding to the smartphones' good looks.
Details on two devices are slim, most of them about the Desire 10 Lifestyle pictured above. That smartphone will carry a 5.5-inch HD screen, powered by an unnamed Qualcomm Snapdragon processor and with 2 or 3 GB of RAM, depending on whether there's 16 or 32 GB of storage. Camera specs for the Lifestyle variant include a 13 megapixel rear shooter and a 5 megapixel sensor for selfies.
The Desire 10 Pro seen below remains a mystery. judging by its name, it should get higher specs. At least in appearance, it isn't going to differ much.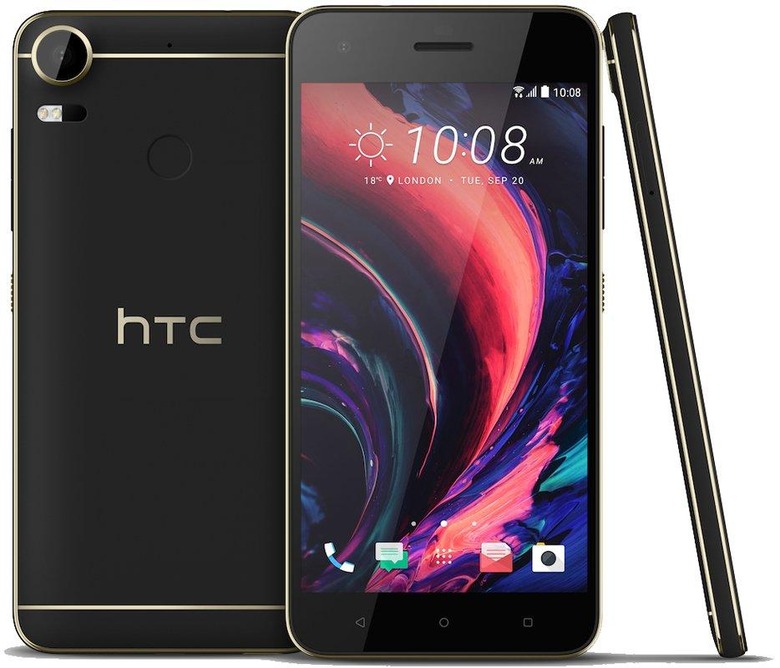 Both smartphones are expected to launch by the end of September. Whether HTC will debut them first at IFA 2016 next month is still up in the air. It might, instead, prefer to focus on its Vive VR ecosystem there.
VIA: Nowhereelse.fr