HTC Denies HTC One "Nexus Edition" Plans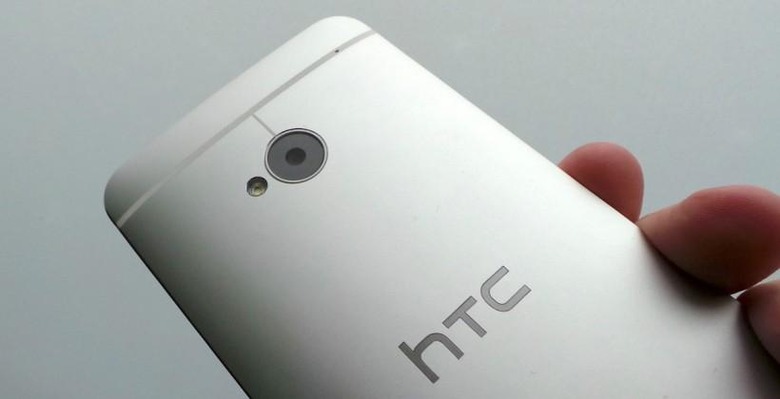 Hopes that HTC would follow in Samsung's footsteps and release a so-called "Nexus Edition" of the HTC One have been dashed, with the company insisting it has no plans to release a version not running HTC Sense. The surprise announcement of the Google Edition of the Samsung Galaxy S 4 – running a vanilla version of Android – at the Google I/O opening keynote earlier today had prompted speculation that other manufacturers might wade into the market in a similar manner, but according to an HTC spokesperson that's simply not the case.
"HTC is not currently planning a 'Nexus Edition' of the HTC One," Senior Global Online Communications Manager told us in a statement, when asked if the company had any intention of producing a pure-Android model. So far, the only such device in recent years – running Android but without HTC's own Sense interface – has been the HTC First, though that is modified with Facebook's alternative Home launcher.
Speculation about just what HTC might have in the pipeline was quickly stoked just after the Galaxy S 4 Nexus Edition announcement, when one of HTC's own team seemingly hinted that a similar device might be considered. "So you can pay $649 for a piece of plastic running stock or... You can wait
" 'HTC Champion" Jet Leigh took to Twitter to tease.
However, it seems that really was just a tease. Calls for HTC to release its esteemed One hardware but without the Sense 5 it launched with – and with the promise of timely updates to the core, untampered-with Android OS – began as soon as the phone itself was announced.
Samsung's phone for Google will have the same hardware as the mainstream Galaxy S 4, but will leave aside TouchWiz and the software customizations the South Korean company has developed. Instead, developers – the target market, and likely the only group who will legitimately consider the $649 sticker price – will get an unlocked 16GB phone that also comes with an unlocked bootloader, and one for which Google has committed to prompt Android OS updates.
Whether the appeal of Samsung's hardware will be enough to distract developers from the considerably cheaper Nexus 4 remains to be seen. The LG-made smartphone has more humble specifications that the Galaxy S 4, but also comes in at around half the price.