HTC confirms 6-8 new phones/tablets in 2H 2011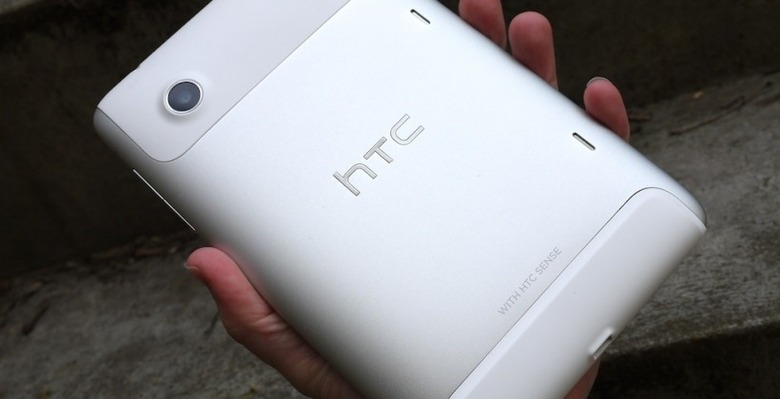 HTC has announced that it has 6-8 new devices in the pipeline for the remainder of 2011, a mixture of Android, Windows Phone and tablet hardware. Confirmed as part of the company's Q2 financial results presentation, HTC failed to give an exact breakdown of which models will use which OS, but did say that Android would be the dominant platform. As for its money-making performance, HTC announced "record-breaking" results and the fifth consecutive quarter of growth, with NT$17.52bn ($607m) after-tax profits, more than doubling the performance in Q2 last year.
Total revenues were similarly healthy, reaching NT$124.4 ($4.31bn), and HTC shipped 12.1m units altogether, a rise of 123.7-percent from Q2 2010 and a 24.8-percent rise on Q1 this year. Average selling price of each device rose a moderate 2.6-percent, to $349. HTC now predicts 13.5m unit shipments in Q3 2011, with NT$137bn ($4.74bn) revenues.
However, HTC declined to detail how much of those unit sales were down to each platform or, indeed, how many were phones and how many tablets. We were particularly keen to know how well the HTC Flyer had sold, but the company refused, only saying that it had bigger expectations for tablets come 2012.
HTC was one of Windows Phone's main supporters at the Microsoft platform's launch back in October 2011. However new devices have been a long time coming, and – like other OEMs – HTC has apparently been waiting for WP7.1 Mango to arrive in September before testing the waters with new hardware. Earlier this week the HTC Ignite was tipped as the company's new WP7 handset.