HTC Butterfly S with BoomSound boost caught in wild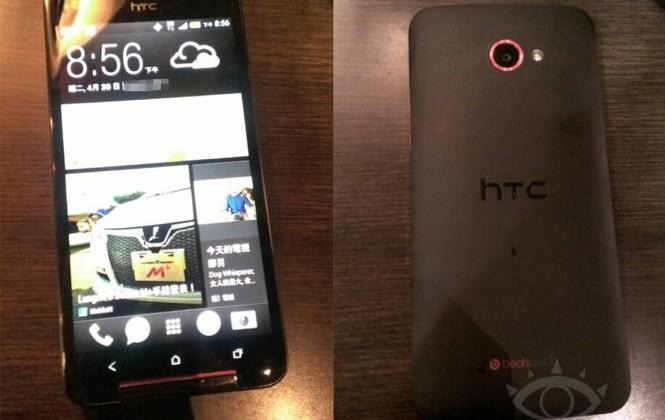 HTC is readying an updated version of its Butterfly smartphone, with the HTC Butterfly S already caught in the wild complete with BoomSound speakers as on the HTC One. The new model, spotted by VR-Zone in China, is expected to be roughly the same size as its predecessor, which was HTC's first device with a 1080p display, in this case measuring in at 5-inches.
However, whereas the original Butterfly had a speaker on the rear of the casing, this new Butterfly S removes that and switches instead to stereo speakers on the front of the phone. HTC debuted that approach on the One, dubbing the system BoomSound and using specially wide-range drivers and amplification to reduce distortion at high and low frequencies, as well as at high volume.
The system paid off, with the One being one of the best smartphones for audio performance that we've tested. HTC then rolled out the Desire 600, a dual-SIM device for limited markets, also including BoomSound, while the oft-rumored HTC One mini is also expected to include the technology.
Other specifications for the new Butterfly S aren't known, though there are rumors that it will be powered by one of Qualcomm's Snapdragon 600 processors. The camera, too, may have been updated, now using UltraPixel technology also carried over from the HTC One. There, rather than packing in more megapixels, HTC opted for a smaller number of physically larger pixels, which improve low-light performance among other things.
HTC is expected to detail the Butterfly S officially in mid-June, with whispers of a Chinese exclusive on China Telecom. The phone is also likely to launch in Japan, as with the original Butterfly.
VIA Engadget Chinese