HTC Bliss caught in another leaked photo

The much rumored Android smartphone for women, called the HTC Bliss, has finally showed up in a snapshot that isn't blurry. Not only is this new image crisp but it's also way more flattering. The first leaked rendering of the phone in its matching dock looked quite hideous while the more recently leaked blurry shots didn't add any appeal either.
Some early details on the handset were first revealed back in May, when it was rumored that the device would sport a soothing green chassis, female-oriented apps and wallpapers, matching accessories, and a unique charm that lights up with notifications. This last feature is perhaps what stands out most as it could be useful even to the non-female members of the smartphone toting population.
The features were reportedly developed with the help of focus groups made up of women aged in the 20s and 30s and is HTC's attempt to push Android devices beyond what has so far been a predominantly male demographic. If a leaked Verizon roadmap is correct, the HTC Bliss could launch on September 29.
Although the exact specs for the HTC Bliss are still unknown, it is rumored to have a mid-range 800MHz processor, a front-facing camera, and either a 3.7-inch or 4-inch display. It should come with an older version of HTC Sense running on top of Android 2.3 Gingerbread.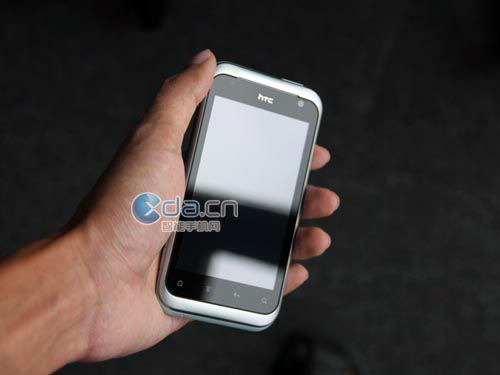 [via PocketNow]