HTC 10's "Best" Camera Might Use UltraPixel Buzzword Again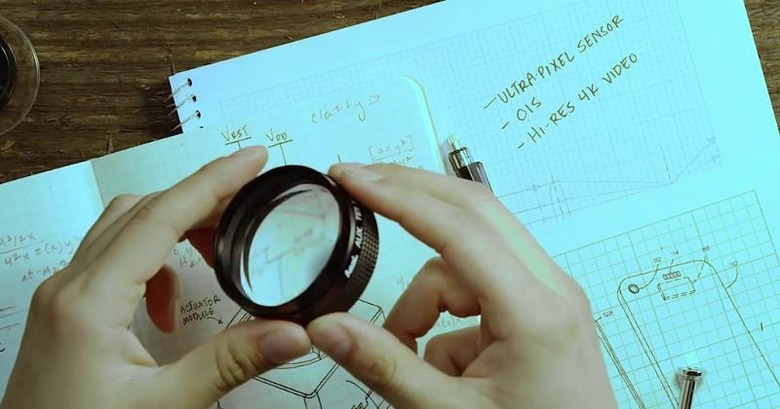 HTC CEO Cher Wang already hinted that the company's next champion smartphone, which may be called simply the HTC 10 based on an onslaught of teasers, will have a compelling camera at last. The latest teaser ahead of the device's public reveal echoes that claim as well. HTC says it is obsessed with delivering the best smartphone for taking photos and videos. That best, however, may see the company going back to the UltraPixel marketing term it tried to push back with the One (M7) in 2013.
Although not exactly a new concept, HTC gave the idea of using extra large pixel sizes a name that can be used for marketing and talking about feature. That name was UltraPixel and it started with the HTC One (M7)'s main camera. That one had a 2 micropixel sensor that was larger than what was common in that period. In theory, larer pixel sizes meant the sensor can absorb more light data and, therefore, deliver better image quality.
In practice, however, that One failed to live up to expectations. It wasn't the concept that was flawed but rather the combination of sub par components. Particularly, the 4 megapixel sensor didn't help. HTC would later relegate its UltraPixel sensor to less critical tasks, like putting it on the front camera of the HTC One M9. Based on this latest teaser, however, UltraPixel might be sneaking back to the main camera, along with OIS, and 4K video recording.
In some ways, perhaps HTC was just too much ahead of its time. Or it didn't have access to better camera sensors and parts to make a convincing UltraPixel spiel. Last month, Samsung announced the Galaxy S7 and S7 edge and revealed the two's impressive camera specs. The Korean OEM talked about large pixel sizes as well but didn't use HTC's marketing term. This time, the results were definitely promising.
Perhaps it is finally time for HTC to bring out the UltraPixel again, now that large pixel sensors are just a wee bit more understood by consumers. That said, it will take a lot more than UltraPixels to produce a competitive smartphone camera. Considering how the past HTC Ones have had decent but plain cameras, the company will definitely have to work harder to convince the market that it has, indeed, finally gotten the formula right.