HP tricks out tablet brood with WiGig and keyboard docks, more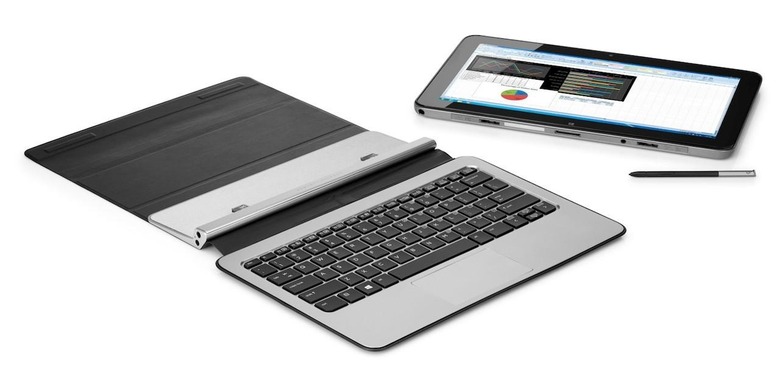 HP's tablet ambitions don't end with the Pro Slate 8 and 12 and their ultrasonic stylus, with a clutch of new Android and Windows 8 slates unveiled with features like ruggedized casings, 2-in-1 docks, and more. Most curious of the bunch is likely the HP Elite x2 1011 G1, an 11.6-inch Windows 8.1 tablet with baked-in LTE, an optional Wacom stylus, and a WiGig docking station; it runs one of Intel's new Core M processors, and has an 11.6-inch touchscreen running at up to 1920 x 1080 resolution.
It's the accessories which make the Elite x2 1011 G1 interesting, with a backlit keyboard attachment with glass trackpad, optional active stylus, and a wireless docking station with connections for desktop peripherals.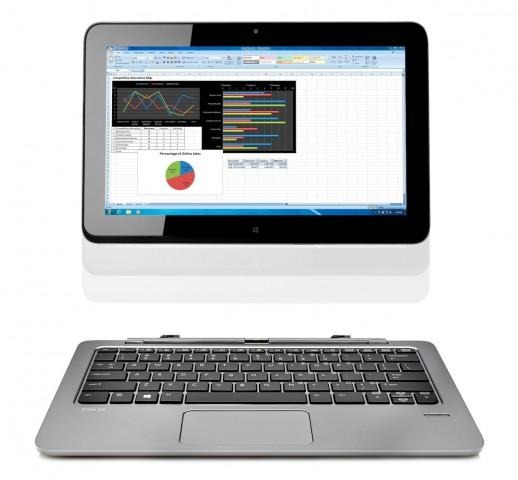 Inside the tablet itself, there's up to 512GB of solid-state storage, Intel HD Graphics 5300, various WiFi/Bluetooth/HSPA+/LTE combinations, and twin cameras: 5-megapixels on the back, and 2-megapixels on the front.
Meanwhile, there's the HP Pro Tablet 408 G1, an 8-inch Windows 8 slate running an Atom processor, and the HP ElitePad 1000 G2 Healthcare tablet, which has an antimicrobial casing and meets IP 54 specs. It includes a hospital-friendly integrated barcode scanner.
The HP ElitePad 1000 G2 Rugged Tablet is similar specific, with an IP 65 dust/water-proof casing, MIL-STD 810 toughness, and a 20hr battery.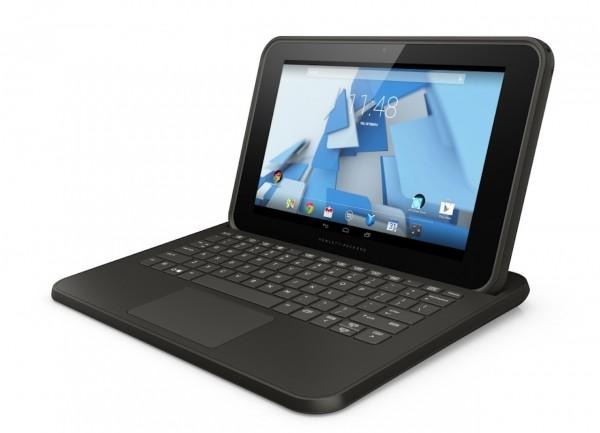 Finally, there are two tablets for education settings. The HP Pro Tablet 10 EE runs Windows 8, while its Pro Slate 10 EE runs Android, each meeting IP-52 dust/moisture ratings, and optionally coming with a digital stylus and keyboard dock.
The Elite x2 1011 G1 will hit shelves later this month, priced from $899, while the Pro Tablet 408 G1 is available now, from $299.
The HP ElitePad 1000 G2 Healthcare is on sale now at $1,499, while the G2 Rugged version will follow in February, from $1,599. The Pro Slate 10 EE and Pro Tablet 10 EE are both on sale now, priced at $279 and $299 respectively (though regular customers will have to cough up $50 more than their education counterparts for the Windows 8 model).