HP pre-empts iPad Pro with Android and a screaming pen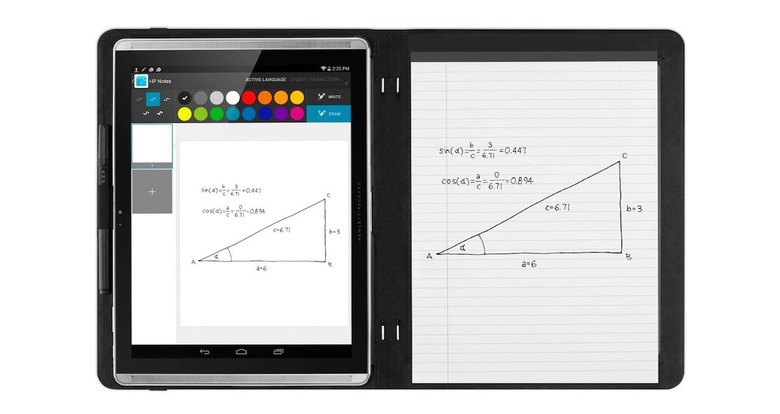 Apple may be rumored to launch an iPad Pro with a special stylus, but HP has got there first with its latest Android tablets, the HP Pro Slate 8 and Pro Slate 12, packing a pen that uses sound not touch. Offered in both 7.9- and 12.3-inch sizes, the new tablets run Qualcomm's Snapdragon 800 2.3GHz quadcore processor and are targeted at business users, particularly those who might want to digitize handwritten notes and sketches while on the move. Running Android 4.4 KitKat, they come with HP's own productivity apps, as well as sleek designs that look more than a little like HTC's One series of smartphones with their front-facing speakers.
The Pro Slate 8 has 2GB of memory and a choice of 16GB or 32GB of internal storage. Its display runs at a hefty 2048 x 1536 resolution, and is covered with a sheet of Corning's new Gorilla Glass 4 with an anti-smudge treatment.
As for the HP Pro Slate 12, that gets the same memory but 32GB of storage as standard, and runs at 1600 x 1200. Both pack WiFi a/b/g/n/ac, Bluetooth 4.0, and NFC, along with an 8-megapixel camera on the back and a 2-megapixel camera up front.
Ports include microSD, nanoSIM, microUSB 2.0, a 3.5mm combo headphone/microphone jack, and a pogopin connector that can be used to hook up a keyboard dock or other accessories. With a SlimPort adapter, there's HDMI output, too.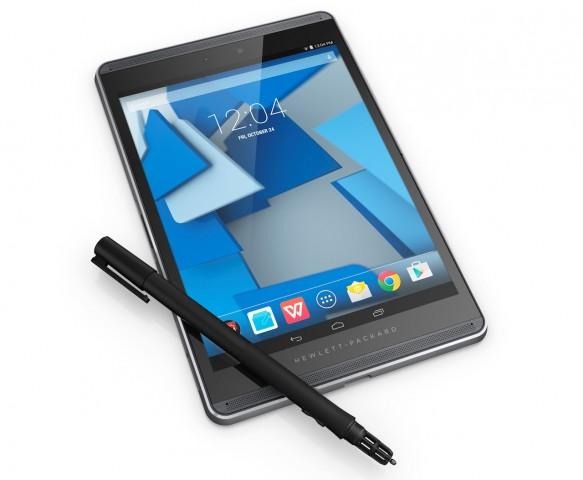 If the perforated pen looks familiar, you've got good eyes. HP is the first to use Qualcomm's Ultra Sound pen technology, which uses a five microphone array on the tablet to track a stylus which emits high-pitched – thankfully beyond the range of human hearing – sounds.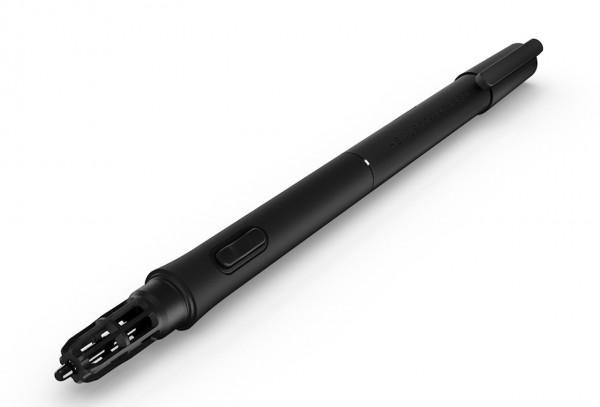 HP has branded it "Duet Pen" and it means you can do things like write on the paper notepad alongside in the optional folio case, and have those pen-strokes replicated on the tablet's display. It's not quite the Courier dual-display tablet we hoped Microsoft would make all those years ago, but it certainly could be useful if you regularly make handwritten notes but need to keep them backed up digitally too.
The HP Pro Slate 8 and Pro Slate 12 are both available now, priced at $449 and $569 respectively. Each comes with the Duet Pen as standard.