HP TouchSmart Elite 7320 All-In-One PC Hands-On With HP's Randall Martin [Video]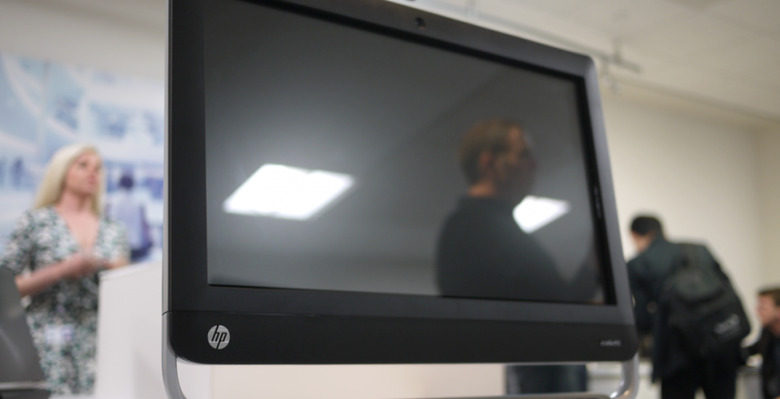 As you may well know, this past week we were invited by HP to their first ever Making of Elite Tour at their Houston Texas campus. What we've seen so far are a few bits of completed hardware and some concepts, what the future holds is testing facilities and busting up of computers galore. What we've got here is a look at a bit of hardware that's available for sale right this moment, one that I wont spend just one whole heck of a lot of time explaining as our host does the job fine and well, just know this: if you're looking to load Windows 8, this might be your ticket to sweetness.
This is the HP TouchSmart Elite 7320 All-in-One PC, a Windows 7 device that you'll more than likely want to upgrade to Windows 8 when the time comes. Why? Because it's got a 21.5-inch diagonal widescreen 1920 x 1080 pixel resolution display with full multi-touch capabilities. LED backlighting, wide viewing angles at 160 degrees vertical and 170 degrees horizontal, and the ability to tilt the whole thing on its access from 0 degrees vertical to 30 degrees backwards at will. Integrated VESA mounting ability [Flat Display Mounting Interface, in other words] for planting this PC on your wall, desk, or basically any other surface makes this a PC of many trades.
[vms 5b6bbd91822c0c7b835f]
HP TouchSmart Elite 7320 All-in-One PC hands-on
The person you see in the video above is Randall Martin of HP Desktop Design, the same pro you saw a few days ago showing off the TouchSmart 9300, another very Windows 8 capable device (in the future, that is, as again both this 7320 and the 9300 both run Windows 7 until the full release of Windows 8 when you'll have to load it yourselves).
NOTE: The PC you see here one of several in the 7320 line, this being the 420 model.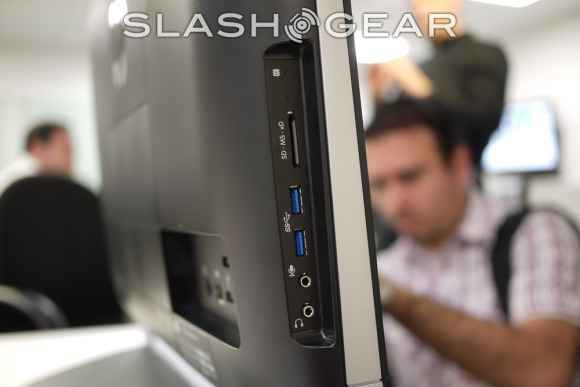 This line has the choice of Intel® 2nd Generation Core™ i3, i5 or i7 processors, and SATA hard drives up to 1 TB and Slim Blu-Ray Combo Drives for all your disk-loading needs. Your memory max is at 8 GB 1333 MHz DDR3 SDRAM, there's about a billion ports including 2 USB 3.0 ports, 4 USB 2.0, headphone jack, audio line out, power connector, RJ-45, and both TV coax connector and IR-Emitter with TV tuner option only. All this and MORE starting in at $850 USD, pick one up at HP right this second!
To see the rest of the Elite coverage we've got from this HP tour, head to the [HP Elite portal] where all your dreams will come true!