HP TouchPad tablet shipping April tip suppliers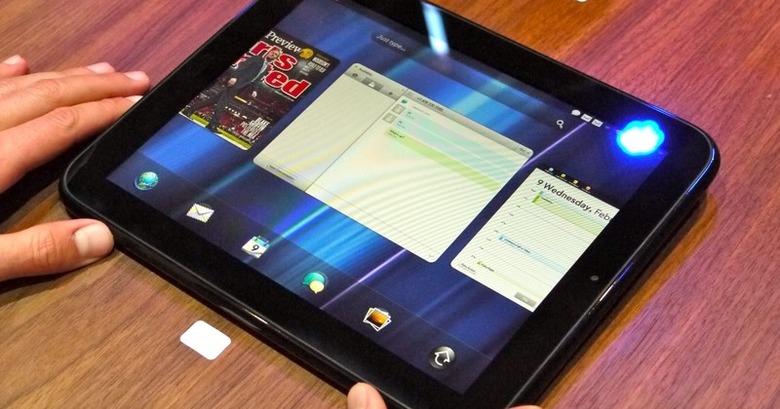 When new HP CEO Leo Apotheker admitted that one of the company's key issues was pushing products out on time, we didn't expect any changes to impact eagerly-anticipated products like the HP TouchPad slate. Seems the fire Apotheker has lit under his engineers may be catching faster than expected, however; DigiTimes reports that HP will begin shipping the TouchPad in April 2011.
That's considerably earlier than the June release window we heard about earlier this month, though there's no word on whether the $600 price tag also tipped is still accurate. Of course, the sources behind this new release information, cited as upstream component manufacturers, haven't said in which regions the April launch will take place, so it's possible – if perhaps unlikely – that HP could still be aiming to push the TouchPad out in the US come June.
After some back-of-envelope sums, HP is expected to ship 4-5m webOS 3.0 TouchPad units in 2011. That's a healthy number for the company but considerably less than the 40m iPads Apple is believed to be targeting for this year.
[vms 43a28a1d6067e959dd85]