HP smartphone still in pipeline insists exec promising "differentiated experience"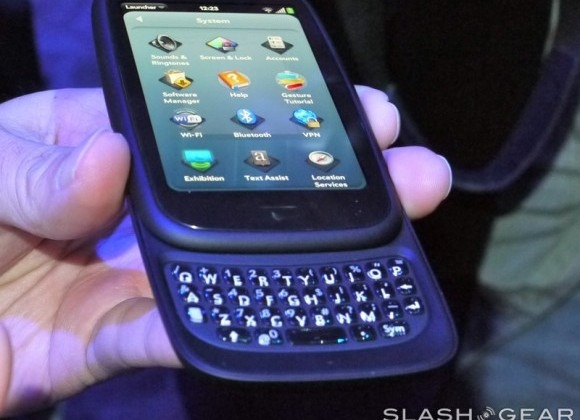 HP continues to work on its re-entry into the smartphone market, but is still yet to commit to a public roadmap after the painful and expensive webOS debacle left the firm with cellular egg on its face. "HP has to be in the game," Senior Director of Consumer PCs and Tablets for Asia-Pacific, Yam Su Yin, told the Indian Express, echoing comments made by HP CEO Meg Whitman last year.
Speaking in September 2012, Whitman said that HP recognized that not having a foot in the smartphone segment wasn't a possibility, given the overall importance of a full ecosystem. "My view is we have to ultimately offer a smartphone because in many countries of the world, that is your first computing device," Whitman said. "There will be countries around the world where people may never own a tablet or a PC or a desktop, they will do everything on a smartphone."
The sentiment was shared by Yam Su Yin, unsurprisingly, who also declined to commit to any specific roadmap. Asked if HP was working on a phone, the exec conceded that "the answer is yes but I cannot give a timetable."
"It would be silly if we say no," she continued, "HP has to be in the game."
Nonetheless, while HP is taking a more measured approach to smartphones than it did after the Palm acquisition, launching then swiftly discontinuing the last webOS smartphone, the Pre3, in August 2011, industry observers lack confidence that the company can compete with established rivals. Already, Samsung and Apple dominate the marketplace, with even long-standing players like HTC, Sony, and LG struggling to claw back marketshare.
However, Yam Su Yin argues that there are advantages to observing the state of the market and then striking, though fails to actually specify what HP's strategy with that might be. "Being late you have to create a different set of proposition. There are still things that can be done. Its not late. When HP has a smartphone, it will give a differentiated experience."
Back when Whitman initially confirmed that an HP smartphone was a work-in-progress, the assumption was that the device would run the now open-source webOS. However, since HP has now adopted Android on some of its tablets, Google's OS looks increasingly likely to power whatever phone it launches.
VIA Engadget