HP smartphone in pipeline confirms CEO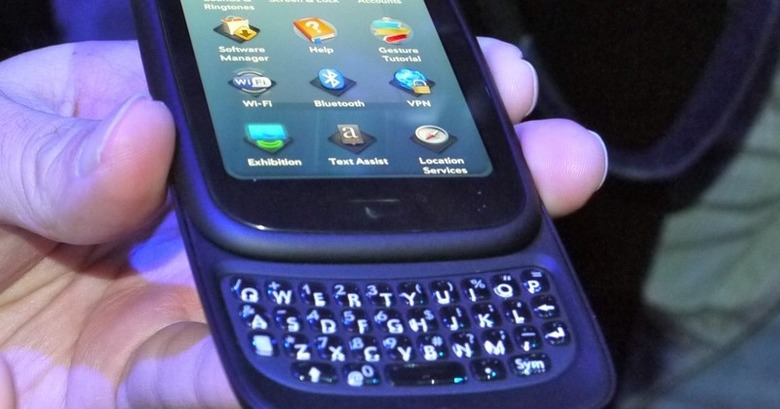 Having unceremoniously ditched its webOS phone strategy, HP is planning to release a new smartphone as a point of entry device for emerging markets, the company's CEO has revealed. "We have to ultimately offer a smartphone because in many countries of the world, that is your first computing device" Meg Whitman told Fox Business News, though the chief exec did not say when the first new HP phone might be on the market, only that it wouldn't be a rush-job.
"We are working on this. In the end, I would love to be able to provide all the way from the most fabulous workstations ... to desktops, to laptops, to our tablets and convertibles, all the way to the smartphone. But we did take a detour into smartphone, and we've gotta get it right this time. So my mantra to the team is "better right, than faster than we should be there" so we're working to make sure that, when we do this, it will be the right thing for HP and we will be successful.

My view is we have to ultimately offer a smartphone because in many countries of the world, that is your first computing device. There will be countries around the world where people may never own a tablet or a PC or a desktop, they will do everything on a smartphone, we are a computing company we have to take advantage of that form-factor" Meg Whitman, CEO, HP
Whitman also gave no technical details about the upcoming HP smartphone, though it's not too far a stretch to assume that the company will use its webOS assets. That will be in a markedly different way to the HP Pre3 and Veer, however; HP has been modifying webOS since its release as an open-source platform, and key members of the team responsible for the OS have left for alternative positions, such as at Google.
webOS was generally considered to be ahead of its time, and suffered first from creator Palm's lack of funding to make the most of the platform, and then – following Palm's acquisition by HP – an underwhelming degree of support by HP itself. The computing company was particularly stung by reaction to the TouchPad, its webOS tablet, which was criticized in comparison to the iPad and swiftly discontinued.
With Android under patent attack, iOS 6 making its debut on the new iPhone 5, and Microsoft struggling to gain marketshare for Windows Phone, it remains to be seen whether HP will attempt to revive webOS or follow a different path with either Google or Microsoft's platforms. Nonetheless, while it's relatively easy to produce a smartphone, the company already knows from experience that it's very difficult to produce a successful one.
[via The Verge]