HP SlateBook x2 makes Android notebook a reality with Tegra 4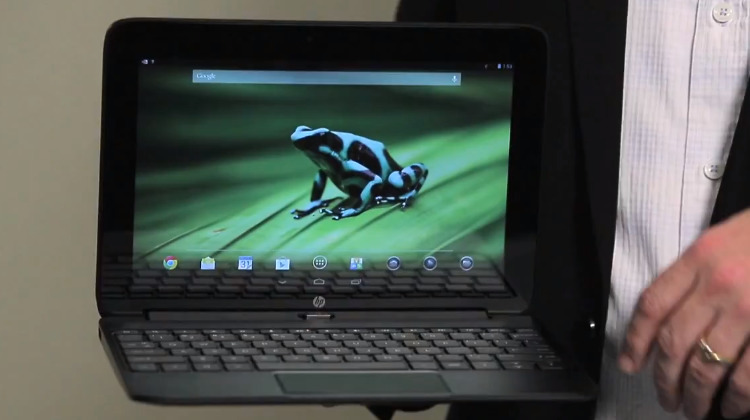 It would appear that NVIDIA is ready to power HP's newest attempt at converging the mobile and desktop worlds with a transforming notebook/tablet machine called the HP SlateBook x2. This device works with a 10.1-inch HP touchscreen display, an NVIDIA Tegra 4 processor under the hood, and a version of Android that's all but vanilla. Taking on the mantle brought up with the ASUS Transformer tablet/notebooks many seasons before, here HP attempts to make Android an all-day OS.
Inside this device you've got 16GB of internal storage, a microSD card slot that allows you to expand memory by 32GB, and 2GB of RAM. You'll also be able to work with full-sized SD cards in a slot separate from the smaller cards. Inside both the slate itself and the keyboard dock you'll find batteries ready to bring on a rather massive amount of up-time.
Sound will be handled by HP's implementation of DTS Sound+, which sounds nice, but this device's speakers continue to suffer from the dreaded back-facing syndrome that continues to plague the tablet universe. Until they head to the front, you'll continue to get a bounced-sound experience.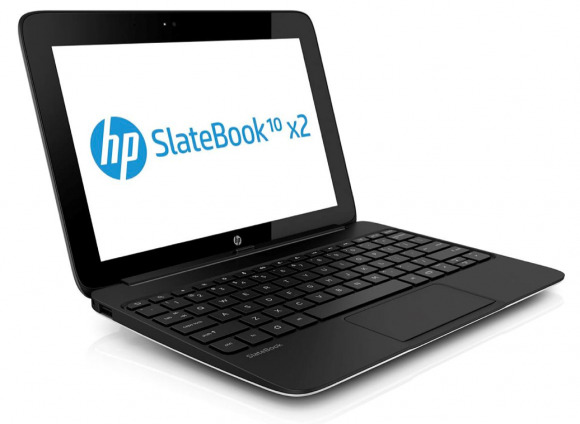 The display on this machine is a 1920 x 1200 resolution IPS panel with some impressive viewing angles and 400 nit brightness. Through this you'll be breaking out high-definition graphics at 224.17 PPI – not the densest panel in the world by any means, but certainly ready to compete with the rest of the 10.1-inch competitors on the market today.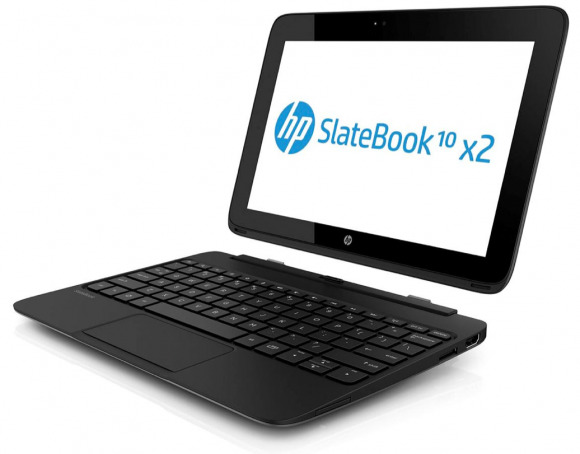 This system is officially licensed by Google, meaning you'll have access to the Google Play system for media – apps, movies, music, books, and the like. Android is a nearly-vanilla iteration with 4.2.2 Jelly Bean ready right out of the box. It's not yet clear whether HP will be handling updates for the system itself in the future, or if Google will be able to send updates directly: once the final software build is shown, we'll know for sure.
Above you'll get a peek at an extended chat we had with NVIDIA's Technical Marketing Director Nick Stam earlier this year about the NVIDIA Tegra 4 mobile processor. This processor is being delivered in the HP SlateBook x2, the first transformable machine to deliver it and one of the first devices in general to deliver it as well. Another high-powered example: NVIDIA's SHIELD.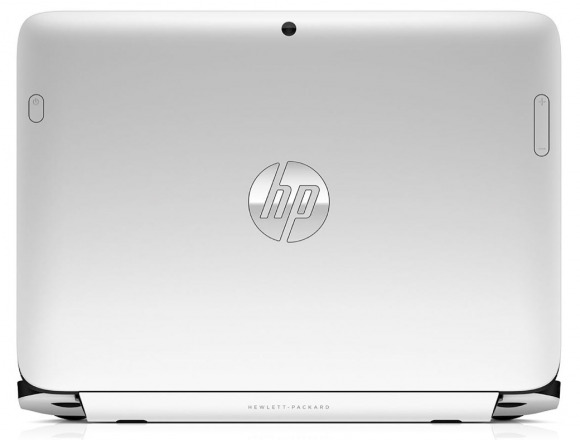 The HP SlateBook x2 will be available starting in August in the United States for $479.99 USD, while international sales have not yet been confirmed. This device will be released alongside a similar machine working with Windows going by the name HP Split x2 – have a peek at that machine and the rest of HP's ever-expanding line of devices in SlashGear's HP tag portal right this minute!