HP Slate 7 overcomes delay rumors, is available now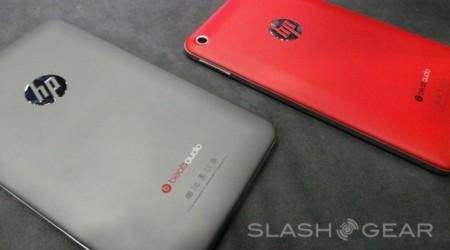 We got a look at HP's then-unreleased Slate 7 tablet at Mobile World Congress earlier this year and liked what we saw. HP had said the device would be available for purchase in April, but then a bit of debacle started when its product page was updated to show a revised release date in June. That spurred rumors that the slate was delayed, but then the product page changed again, this time back to April, leaving many to wonder when we'd actually see the device on shelves.
HP didn't say anything about the date change either way, and April has progressed without any changes – until today, that is. The tablet is now available as HP promised, coming in just a handful of days shy of May and in the timeline that HP both originally and revisionally supplied. Users can order it from HP's website for $169.99.
The HP Slate 7, as its name suggests, features a 7-inch display with multitouch support and a resolution of 1024 x 600. Inside, users will find an ARM Cortext A9 dual-core 1.6GHz processor and 1GB of RAM, as well as 8GB of internal storage and a microSD slot for bumping that number upwards by another 32GB. Connectivity is standard 802.11b/g/n/ wifi and Bluetooth 2.1.
The onboard cameras leave a bit to be desired, with the front camera offering VGA resolution and the rear camera offering 3-megapixels. The battery has a 3500mAh capacity, and the entire device weighs in at just a touch over 13 ounces. The most notable feature on HP's soft-backed tablet is the inclusion of Beats Audio, which HP says makes it one of the best sounding tablets around.
[via HP]