HP reportedly first to ditch Windows RT tablet plans over Microsoft's Surface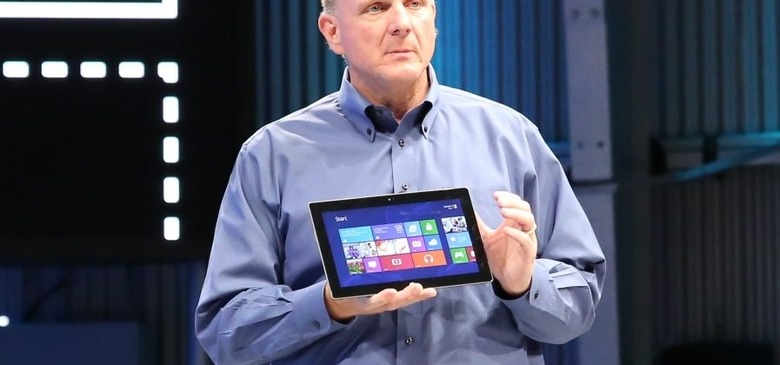 Microsoft has so alienated Windows RT tablet manufacturers with its own-brand Surface that OEMs are abandoning the platform, insiders claim, with HP leading the way in ditching its roadmap. The PC company had intended to launch a number of Qualcomm-powered Windows RT models, it's said, but according to SemiAccurate's sources HP dropped its plans after Microsoft's handling of Surface and OS licensing.
Rumors that Microsoft's Surface agenda was fueled by a general sense of disappointment over what it saw OEMs developing broke earlier this week, with analyst's sources claiming that apathy had been the company's motivation to go it alone. "If Microsoft had seen compelling enough plans from [PC makers]," Moor Insights & Strategy's Patrick Moor said, after talks with Windows RT OEMs, "they wouldn't have needed to do this."
However, this new batch of rumors suggests that rather than just prepare Surface as a "Plan B" of sorts, Microsoft actively took what it knew of each OEM's Windows RT tablet – and what flaws in each it had identified – and used that knowledge to prepare its own range. Meanwhile, Microsoft also supposedly liberated its own designers and engineers from having to abide by the same restrictions that third-party OEMs were required to operate under.
Surface also stands a chance of being priced more competitively than rival Windows RT tablets, because Microsoft supposedly will not be paying the roughly $90-per-unit licensing fee. In short, a decision that was seemingly intended to motivate OEMs into being more imaginative with their Windows hardware could well have backfired spectacularly.
HP is not the last to jump ship, it's said. Although no other specific names are mentioned, the sources apparently claim that "just about every OEM out there is scrapping one or more [Windows RT] designs, with most renewing Android efforts with every resource at their disposal."
Update: HP confirms the decision; more here.