Microsoft saw OEM tablet plans, went ahead with Surface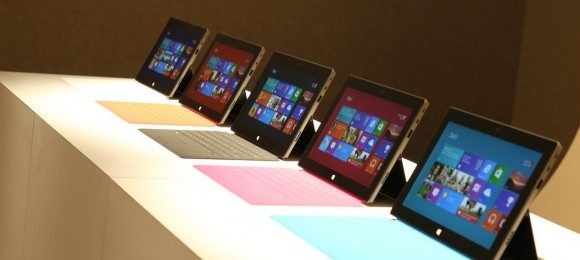 Microsoft surprised consumers, and apparently even its OEM partners, when it announced its self-branded Surface tablet running Windows 8. An Acer executive has already spoken out against the announcement, saying its an attempt to get OEMs to produce their own high quality offerings. One analyst now believes that Microsoft used its access to partner's Windows 8 plans before moving ahead with the Surface launch after all.
Patrick Moorhead, a former executive at AMD and president of Moor Insights & Strategy, has learnt via conversions with high-level OEM executives that Microsoft looked at what the companies were doing and decided its next move. Whatever was happening behind the scenes apparently wasn't good enough, prompting Microsoft to go with its own Surface plans: "If Microsoft had seen compelling enough plans from [PC makers], they wouldn't have needed to do this."
That leaves OEMs frustrated not because Microsoft introduced its own tablets, but because of the way they went about it. Moorhead goes on to say that Microsoft held meetings several weeks ago with Windows 8 tablet OEMs to get details on launch plans and pricing, with Surface announced not long afterwards. That leaves the relationship between Microsoft and the various OEMs in an awkward position, with some allegedly "reinvest[ing] in Android-based Chromebooks and Android tablets."
[via Electric Pig]