HP Q3 2013 Droops; Whitman Praises Ability To Predict Sliding Finances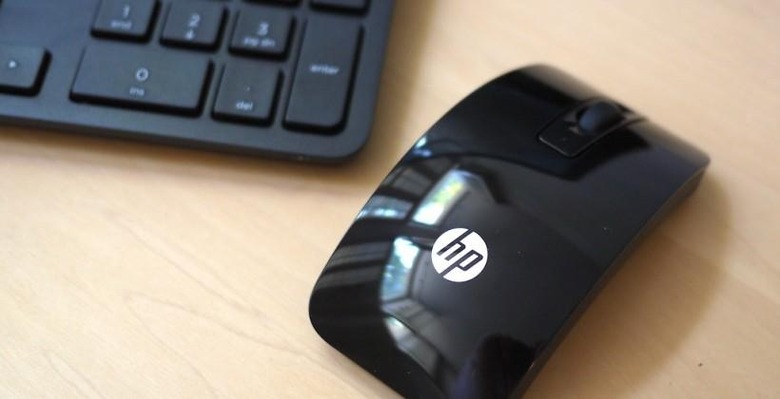 HP saw Q3 2013 revenue fall 8-percent year on year, mustering $27.2bn in a disappointing quarter in which the most positive thing CEO Meg Whitman could say is that the company delivered exactly the shrinking finances it had previously predicted. "We once again achieved the financial performance we said we would" Whitman said today, as HP revealed cash flow had dropped 6-percent to $2.7bn as every division bar software recorded a drop in revenues.
HP's personal systems group – which includes its laptop and desktop PC business – sunk 11-percent year-on-year, with the operating margin now just 3-percent. The biggest hit was to consumer sales, with HP's ranges of ENVY notebooks and others failing to capture shopper attention, and falling 22-percent.
Interestingly, while the death of the desktop PC has been widely predicted over the past few years, it's notebooks where HP has suffered most. Sales in the notebooks unit were down 14-percent, compared to 9-percent in desktop sales.
It doesn't make for good reading elsewhere, either, with HP's printer group revenue dropping 4-percent, despite increased sales in both enterprise and consumer models. The enterprise group as a whole fell 9-percent, hit most by an 11-percent cut in application and business services revenue.
Still, Whitman is upbeat. "I remain confident that we are making progress in our turnaround" the CEO said of today's results. "We are already seeing significant improvement in our operations, we are successfully rebuilding our balance sheet, our cost structure is more closely aligned with our revenue and we have reignited innovation at HP, with a focus on the customer."
Meanwhile there's a rejig in HP's management team, with former COO Bill Veghte shuffled up to executive vice president and general manager of HP's enterprise group, which will also be enlarged to cover cloud services. Dave Donatelli will lead a team looking at "identifying early-stage technologies" that will include "future server, storage and networking solutions."
Donatelli was responsible for, among other things, HP Moonshot, combining multiple low-power processors rather than – as is traditional in servers – using just a handful of high-power chips.