HP launches Moonshot cloud server system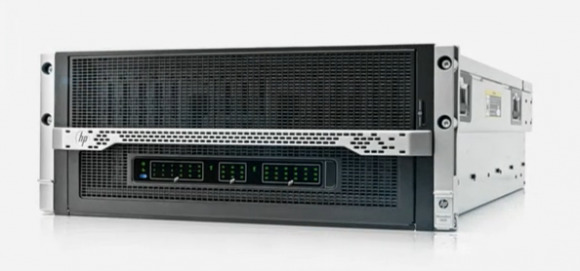 HP is looking to make a splash in the enterprise industry again with the announcement of the company's new line of Moonshot servers running Intel Atom chips. These new servers are a part of a multi-year plan by HP to cut down on space and power needs when it comes to big data storage. The company says that these new Moonshot servers will help with that initiative.
The company mentioned last week that they would be announcing the next generation in Moonshot hardware, and as expected, they're starting out the week on a high note with the new line of servers. HP mentions that with the growing needs of internet users, cloud data storage will grow exponentially, to the point where larger and larger facilities will have to be built in order to meet the demand of storage needs.
However, HP says that Moonshot will dissolve the need for bigger and bigger data centers, saying that the new Moonshot servers can take up 80% less space, as well as use up to 89% less energy and be 77% less costly than traditional servers. HP even went as far as saying that the new Moonshot systems are comparable to the move from Unix to x86 servers, as well as the innovation of blade servers.
The new Moonshot systems are available today in the US and Canada, while availability in Europe, Asia, and Latin America will start next month. Pricing begins at a whopping $61,875 for the enclosure, 45 HP ProLiant Moonshot servers, and an integrated switch, but clients will be able to customize their setup to fit their own needs.