HP teases "Moonshot" announcement for April 8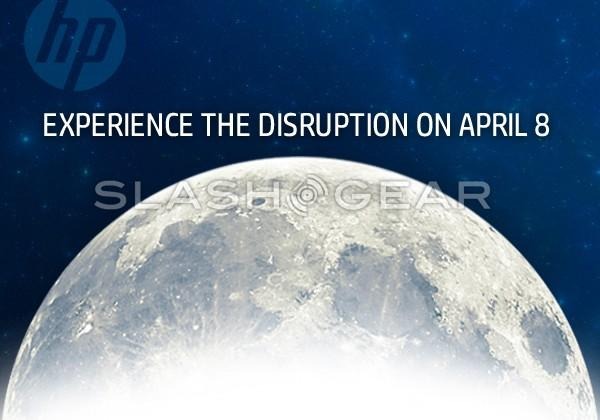 It looks like HP has something special up its sleeves, and no, it doesn't appear to be another desktop or laptop computer. HP sent out invitations that say "experience the disruption on April 8." Whatever this new product or service may be, the company is calling it "Moonshot" — whether or not that'll be the official name is still anyone's guess.
The only other information regarding this new product is that it will be "a new platform that was designed for the data center and built for the planet," according to HP. That doesn't really narrow it down too much, but it seems it'll be enterprise-related, and will most likely not be a consumer product. Or it could very well be a consumer product, but with enterprise-esque features.
HP CEO Meg Whitman will obviously be there to make the big announcement, as well as Dave Donatelli, who is HP's executive vice president and general manager of Enterprise Servers, Storage and Networking for the Enterprise Business. That means that this announcement will definitely be based around something that's enterprise-related
However, that's all we have for the time being, but April 8 is just around the corner, so it'll only be a matter of time before we get to see what HP has been working on. The company is focusing more and more on tablets these days, and we've already seen some of their work on that front, but it seems we haven't seen everything just yet. Stay tuned!