HP will focus on the tablet market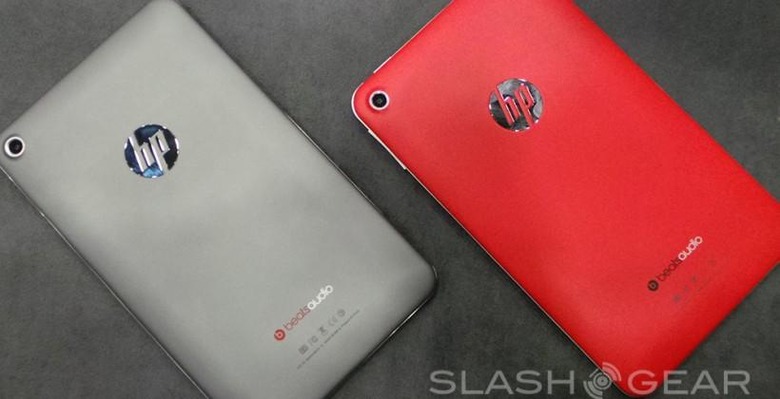 HP is planning on shifting its attention from the PC industry to the tablet industry. It has already started on this transition by announcing its new
tablet, a $169 budget tablet that will definitely catch the eyes of consumers, and also make it a decent competitor to Amazon's line of 7-inch Kindle tablets. While it is $10 more than the cheapest 7-inch Kindle Fire, it does have the benefit of running Android 4.1 Jelly Bean.
HP's CEO, Meg Whitman, stated at the Morgan Stanley Technology, Media & Telecom Conference, that, "We're shifting resources from PCs to tablets. The market moved very fast to tablets and smartphones, and we've got to now manage that transition." HP did try to get into the tablet market with its HP Touchpad, but unfortunately the tablet did not achieve the success that HP wanted. Its original price tag of $499 and $599 deterred many users from buying the tablet and sent them straight to the similarly priced Android tablets and iPads. Thus began the $99 HP Touchpad firesale that benefited a lot of people (myself included).
Seeing how many people wanted affordable tablets, and how many HP Touchpad owners quickly installed CyanogenMod's ROM as soon as it was available, HP most likely figured out that their next move should be an affordable, Android tablet. HP's main focus isn't just budget tablets however, they do plan on releasing
, and even
in the future.
HP may have a good chance at making a comeback with tablets. Not only just with its budget HP Slate 7, but also with its possible high-end tablets. If they do make a Windows 8 tablet, or an Android tablet with a NVIDIA Tegra 4 processor, they have a shot at being a major competitor in the tablet market. That is, if they're able to competitively price their tablets this time around. Are you excited to see what tablets HP will have to offer?
[
CNET]