HP Pavilion Wave and Elite Slice aim for "desktop reinvention"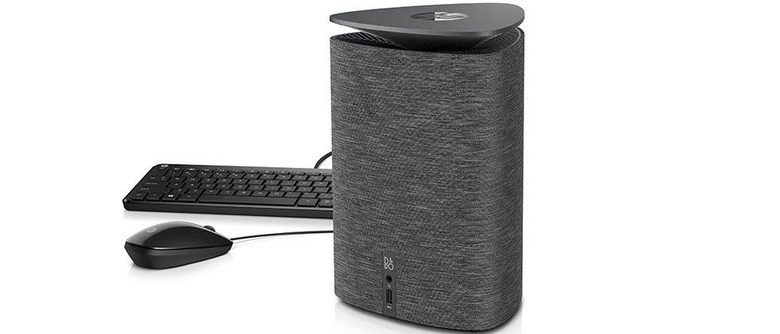 HP reveals two new desktop computer systems and a set of displays this week, all in the name of "desktop reinvention." They're aiming to hit the desktop universe hard with a few oddities – beautiful oddities, at that. The HP Elite Slice is a modular system which allows the user to add different sets of hardware slice by slice as they do so choose. The HP Pavilion Wave is a gorgeous desktop tube-like device which sits up on one's desktop, in their work area, where they can show off how strong the industrial design of this device is.
HP Pavilion Wave
The HP Pavilion Wave is a desktop PC with 6th-gen Intel Core i Quad desktop processors up to i7, optional AMD R9 M470 discrete graphics, and storage up to 1TB SSD or 2TB HDD, and an optional 128GB SSD and up to 16GB of DDR4 system memory.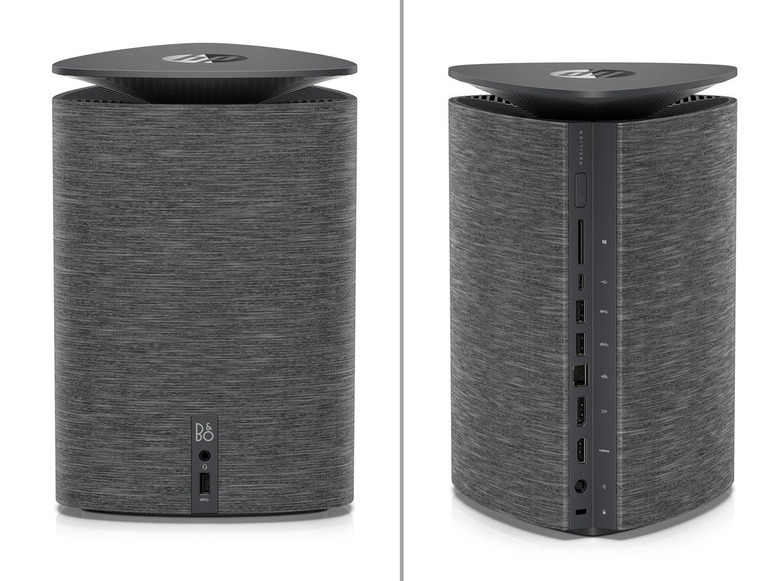 The design of this device is extremely unique for HP, working with a triangular form with woven fabric on its exterior. This fabric is "engineered for acoustic transmission" and teams up with a parabolic reflector with an integrated speaker on top of the unit.
This PC is about the size of a gallon of milk at 6.81in x 6.62in x 10.29in and is able to support up to two 4K display "out of the box."
The HP Pavilion Wave will start at $529.99 USD and is expected to be made available starting on the 16th of September, 2016.
HP Elite Slice
The HP Elite Slice system starts with the basic Elite Slice base computer, then has the ability to add on Modules with additional functionality. The HP Collaboration Cover, for example, turns this desktop machine into a "Skype for Business phone" with capacitive touch keys for call management.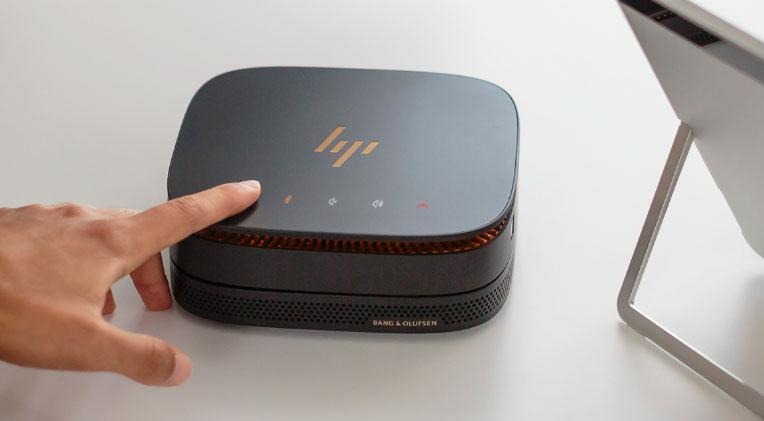 Adding an HP ODD (Optical Disk Drive) Module gives the Elite Slice the ability to use CDs and DVDs, burning them and reading them all the same.
The Elite Slice is the first commercial desktop "powered from a display with only one USB 3.1 Type-C cable with a Type-C compatible display." The base unit measure in at 6.5" x 1.38" x 6.5"and weighs 2.31lbs.
The HP Elite Slice on its own costs $699 and will be available in September of 2016. Also expected in September is the Elite Slice for Meeting Rooms (with all applicable Modules) for $949.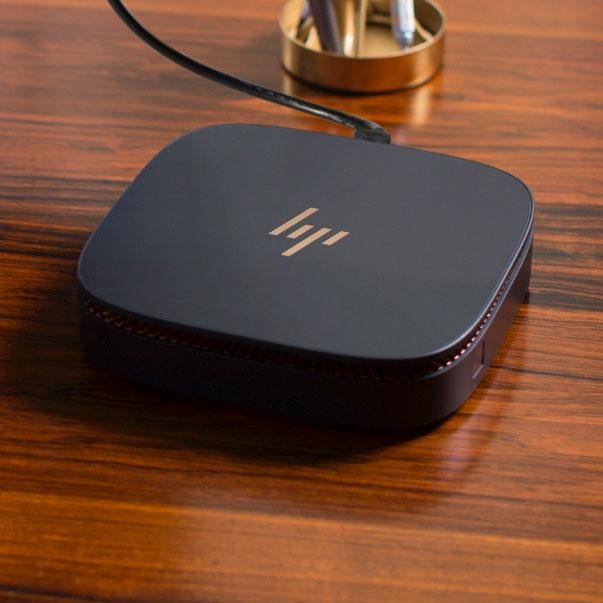 NOTE: This HP Elite Slice unit utilizes HP's new logo.
That logo is [awesome.]
HP EliteDisplay
The HP EliteDisplay S24Ouj USB-C Wireless Charging Monitor seems to have been made with the HP Elite Slice in mind. Connecting a single USB-C cord to the HP Elite Slice sends video to this monitor while the monitor sends power to the Elite Slice PC.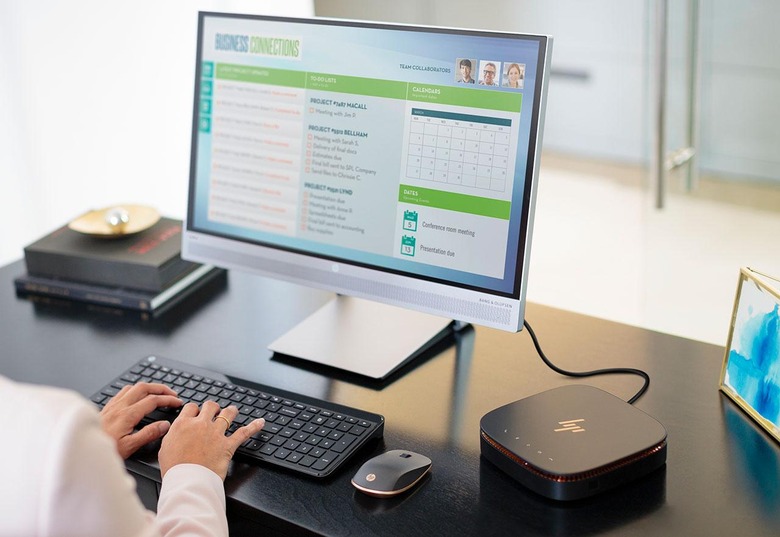 The same is true of the HP x2 1012, HP EliteBook Folio, HP Elite x3, and HP Chromebook 13, too. In addition to USB-C devices, this monitor can work with DisplayPort 1.2, HDMI/MHL, Video/Audio/HDCP, and USB 3.0 for data.
This monitor is 23.8-inches large with a native resolution of 2560 x 1440 @ 60Hz (that's also known as 2K). Wireless charging is provided by the base of this monitor, providing charge to smartphones and tablets (if you've got a relatively small tablet) at all times.
The HP EliteDisplay S24Ouj Monitor is expected to become available in October of 2016 and will have a starting price at $429 USD.