HP Omni 27 all-in-one PC hands-on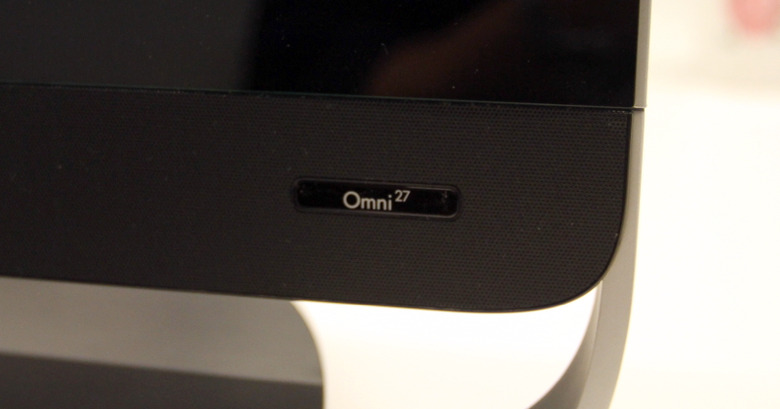 We had a look at the brand new HP Omni 27 all-in-one PC at the tail end of 2011, ladies and gentlemen, and it's time to take a quick look at it now that the team at HP has dropped cover on it and its release partner, the Pavilion HPE h9 Phoenix. What we're looking at here is a 27-inch 1080p LED-backlit computer with a 2.5GHz Sandy Bridge Core i5-2400S processor and, of course, Beats Audio integration. Have a peek at a few close-up photos of this $1,199.99 beast in the gallery below.
This computer has a lovely piece of edge-to-edge class on the front, 6GB of RAM on the inside next to that Sandy Bridge, and it's the very first PC with Magic Canvas software that does not have a touchscreen. While it may be a bummer that this device wont be amongst the hoards of touch-sensitive computers that'll be dropping inside 2012, you can take comfort in knowing that this machine won't cost you an arm and a leg. It doesn't look half bad for an all-in-one, either.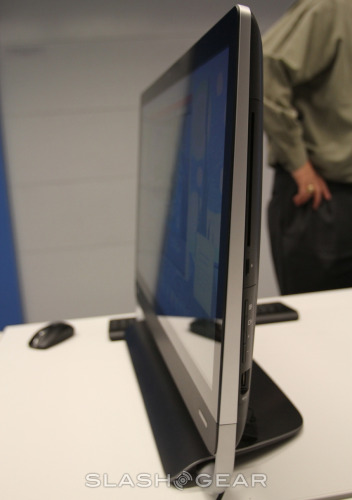 We'll certainly be having a closer look at this computer when it comes time to review it early in these 2012 months, but for now have a glance here above and below at some photos of it up close. Does this look like the Windows-based machine you've always been wanting? How about the Beats machine you've been waiting for? It's got TV tuner and Blue-ray drive options too, you should know, so feel free to use this for your college room-bound media center if you're in such a position.