HP Mini 1100 ExpressCard listings 'an error': no separate range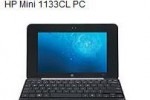 Bad news for anyone looking forward to an HP Mini with an ExpressCard slot.  Contrary to what the company's website suggests, there is in fact no distinct HP Mini 1100 range, only different SKU versions of the existing Mini 1000 line-up.  An HP representative has informed Crunchgear that the mention of ExpressCard on their support site was "an error" that is being changed.
"We don't offer a model within the HP Mini 1000 series that has an Express Card slot. There was an error made on our website which is being corrected. But for those customers interested in an HP Mini with an Express Card lot [sic], we do offer the 2140 of course!

...I know this is confusing, but the 1100 models are simply other SKUs within the 1000 series, and differences within the various SKUs can be things like panel size, hard drive, etc., you know? (Though the info on our support website looks a little misleading because it makes it sound like the 1100 is a completely separate/new series.)" HP representative
According to Xavier of Notebooks.com, the only models of note among the 1100 SKUs flagged up recently are the Mini 1140NR, which is the Vivienne Tam edition priced at $699, and the Mini 1141NR, which is an upgraded version of that machine, for $749.  The smaller casing of the 1000-series machines are too compact to accommodate an ExpressCard slot, unless there was significant reworking of ports and internal components.
HP's Mini 2140 does offer such a slot (at the expense of a slightly thicker casing) but is more expensive than the 1000-series.  Meanwhile rumors circulated last week that HP was planning a number of new netbooks, including a Mini 2150 with integrated 3G connectivity for release in June 2009.