HP ENVY TouchSmart Ultrabook 4, SpectreXT, and ENVY x2 hands-on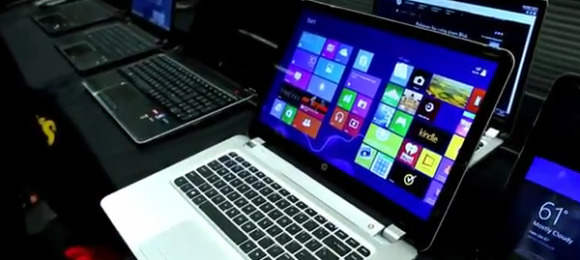 This week we've gotten the opportunity to have a peek at three of HP's newest touchscreen notebooks, each of them having been announced just this week and each of them coming with no less than Windows 8 right out of the box. The first of these is the HP SpectreXT TouchSmart Ultrabook – a device working with a 15.6-inch IPS LCD screen and Radiance Full HD for brilliant visuals. Next is the HP ENVY TouchSmart Ultrabook 4 with a 14-inch multitouch HD display and Beats Audio under the hood. Then there's the lovely HP ENVY x2, complete with its own detachable tablet PC portion making this a Windows 8 "hybrid PC" – a PC first, and a tablet second.
With the HP SpectreXT TouchSmart Ultrabook you're getting a full touchscreen experience on a lovely 15.6-inch display and a high quality keyboard and giant touchpad besides. This unit also has a Thunderbolt port for ultra-fast data transfer, and the whole thing only weighs in at 4.77 pounds in the end. It'a also just 17.9mm thick and will be blasting your eyes out with brightness with that IPS technology behind the screen – outdoors time!
The HP ENVY TouchSmart Ultrabook 4 brings you a 14-inch HD display up top with full touchscreen capabilities. This device is actually quite similar to the SpectreXT TouchSmart Ultrabook, but here you've got a slightly different size and no Thunderbolt. Also it's got a slightly different feel to it, but you can certainly tell that both the ENVY TouchSmart Ultrabook 4 and the SpectreXT TouchSmart Ultrabook are made by the same folks – best buds!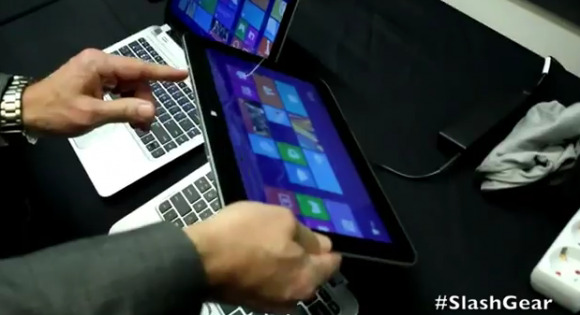 Finally there's the hybrid PC known as the HP ENVY x2. This device runs Windows 8 as both a notebook and a tablet, with an 11.6-inch touchscreen to make it all bright and optimized for the next generation in HP computing. This device will be coming in at just 3.1 pounds for the whole unit or 1.5 pounds for the tablet on its own. The display on this unit is also rather bright at 400nit working with IPS LCD technology. The HP ENVY x2 also has NFC capabilities – so watch out for the wireless future!