HP Compaq Airlife 100 smartbook US launch tipped by product page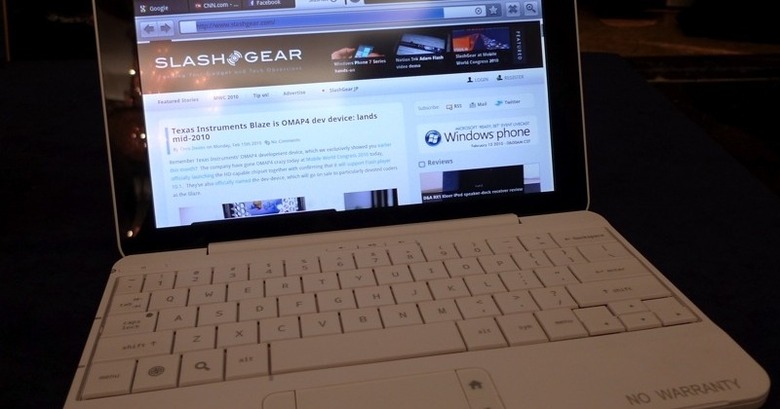 Specs on the HP Compaq Airlife 100 smartbook weren't exactly in short supply – the company covered pretty much everything we'd want to know in their original release and when we grabbed hands-on time with the ultraportable a few months back – but it's nice to have everything in one place.  HP's US site has been updated with a product page for the Airlife 100, confirming its 1GHz Snapdragon chipset and customized Android OS.
Video demo after the cut
There's 512MB of RAM and 512MB of ROM – the latter being important as Android currently only allows you to save apps to the ROM – together with 16GB of SSD data storage (15GB user-accessible).  The display is a 10.1-inch 1024 x 600 resistive touchscreen and there's a removable 28Wh battery which HP told us would be good for in excess of 12hrs runtime.
Among the preloaded apps are RoadSync Exchange – which offers pretty decent mail/contacts/calendar sync – and NDrive GPS with points-of-interest and regional mapping.  Still no word on availability, though the presence of a US product page does seem to imply that the Airlife 100 is coming to at least parts of North America.
HP Compaq Airlife 100 hands-on demo:
[vms 8201c7c76cb71fa1da43]