HP Compaq Airlife 100 arrives in Spain for €230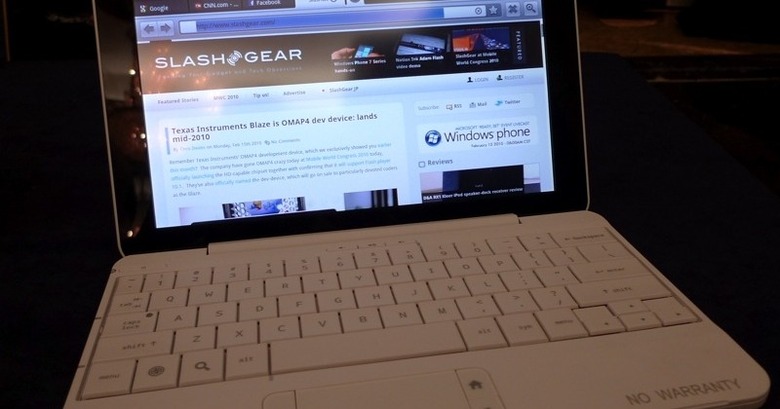 We've been waiting for pricing details of the HP Compaq Airlife 100 smartbook since the 3G-enabled, Android based ultraportable was first announced back in February, and carrier Telefonica has just now delivered.  According to Telecompaper the carrier's Spanish arm, Movistar, has priced the Airlife 100 – which is based on a 1GHz Qualcomm Snapdragon chipset and has a 10.1-inch touchscreen – at €230 ($304) presuming you're willing to sign up to a €49 ($65) per month data plan.
Alternatively, the Airlife 100 can be had for €300 ($397) with a cheaper, €39 per month plan ($52).  Both plans seem to come with unlimited on-device data access, with the difference being the sorts of speeds you can expect: up to 10Mbps downlink on the €49 tariff, or up to 7Mbps on the €39 tariff.
As for the smartbook itself, that comes with 16GB of SSD storage, WiFi and GPS, together with a webcam and a battery HP reckon will last up to 12hrs.  For more, check out our hands-on preview.
HP Compaq Airlife 100 demo:
[vms 8201c7c76cb71fa1da43]
[via Carrypad]