HP Chromebook 14 offers Chrome OS with 9hr+ battery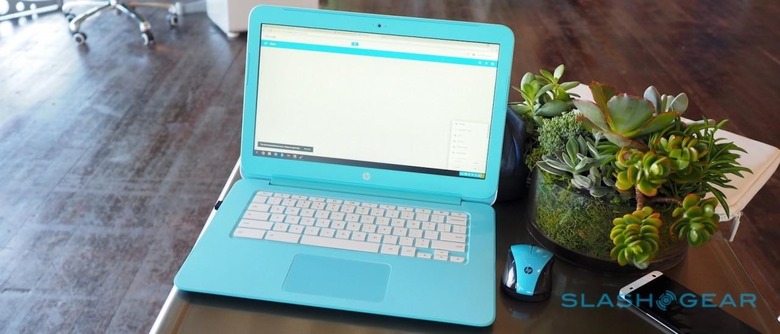 Chrome OS keeps getting more capable, and HP is promising more portability and more color from its new Chromebook 14. The 14-inch notebook promises up to 9 hours 15 minutes battery life and is entirely fanless, using Intel's Celeron N2840 processor and offering a choice of screen resolutions.
Standard fit is a 1366 x 768 panel, but splash out $30 more and you can upgrade that to a Full HD display.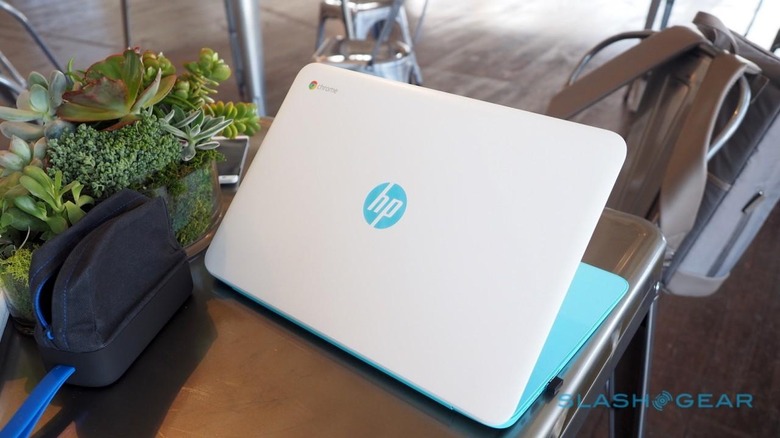 Along with the 2.16 GHz dualcore processor there's 2GB of RAM and 16GB of internal flash storage. HP throws in 100GB of Google Drive for two years, too, and there's a memory card reader if you want more capacity locally.
Ports include one USB 3.0, two USB 2.0, and an HDMI output, along with a combo headphones/microphone jack. The keyboard is full-sized, while the trackpad supports multitouch gestures.
Inside there's WiFi b/g/n/ac and Bluetooth. The whole thing is impressively thin and light for the price, at 3.94 pounds and 17.8mm thick.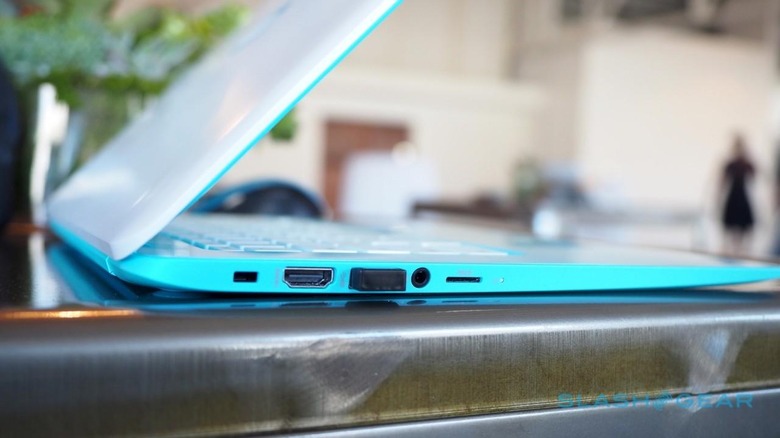 Meanwhile, schools and small businesses will get a version of the Chromebook 14 for themselves. The Chromebook 14 G4 is the first machine running Chrome OS to be verified for Citrix Receiver 1.8 for Chrome, will have 32GB of internal storage, and various remote-administration and VPN abilities.
The Chromebook 14 will go on sale from November 8, priced from $249.99 for the HD model and from $279.99 for the Full HD model. As for the Chromebook 14 G4, that'll arrive sometime this month, priced from $279.
Ironically, its biggest competition might come from HP themselves. The HP Stream, announced earlier this month, is a compact notebook line-up running full Windows 10, and with prices kicking off at under $200.