Dark Sky Android mini-Review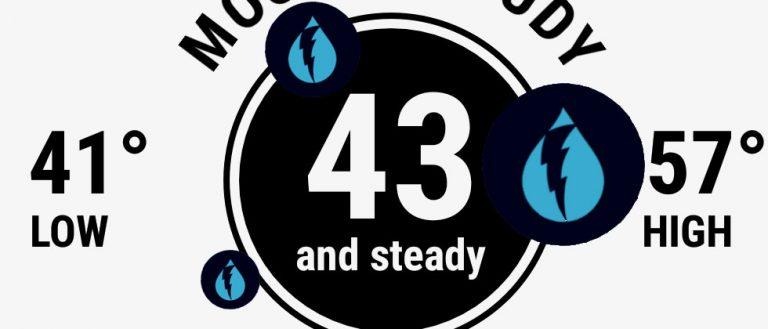 Now that you're here looking for a way to game the system to get out of paying $3 per year for an app that provides you a really great service, let's talk about why Dark Sky is worth the cash. Less than one penny per day for each of the 365 days of the year in which you look at your phone at minimum 10 times, from the point at which you turn your alarm off to the point at which you check your email one last time at night. I made that statistic up – you probably check your phone 20 or more times, depending on how often you want to avoid speaking to your colleagues and family.
For some light reading on why you need to spend money on apps, read the column by developer and former SlashGear writer Nate Swanner: Take a knee; we need to talk about you (not) spending money on apps.
Dark Sky comes from the folks who bring you Forecast.IO, the place you'll go on your desktop machine to check the weather in your area. In your hyper-local area.
That's what the app is all about. It takes into account the weather as it sees it around the world, but more specifically it tells you when inclement weather will be occurring in your area.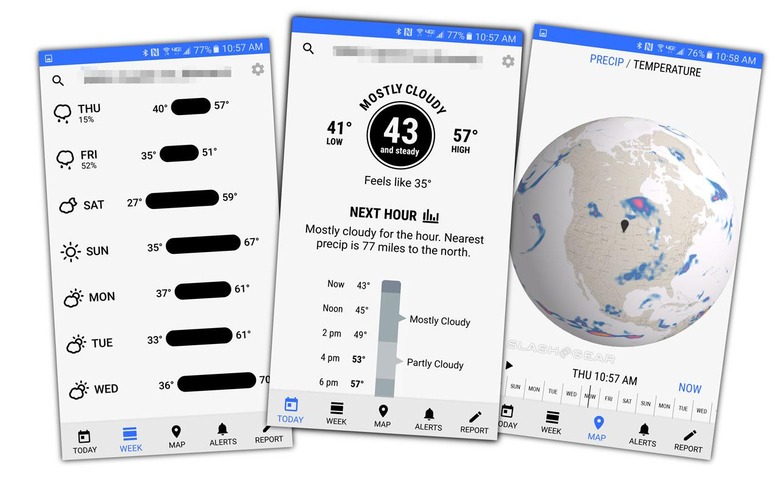 This specificity is especially pronounced in the form of rain prediction.
This app will tell you when it'll begin raining and when it's likely to stop. Perfect, you might be thinking, for when you may need to bring your dog for a walk in the afternoon.
Inside this app you'll also get a fabulous turn-able globe with weather patterns currently and in the near future, with an animated barometer to boot. You can also contribute to the app's ecosystem by sending in weather reports from your location.
This app uses GPS to pinpoint your location, allowing said app to tell you the weather as "hyper-local" accurate as possible.

As an Android user, you'll also get widgets that can tell you this information from your home screen.
Instead of costing 99-cents and including advertisements like basically every other similar app on Android, this app costs zero dollars up front and $2.99 every year. Again, that's zero-point-eight cents every day. Less than a penny.
This app is worth $2.99 a year just for the rain widget.
Have a peek at Dark Sky in the Google Play app store and experience not only the high accuracy, but the well-designed UI, as well.
Also note that you CAN use this app without paying for it for two weeks. There's a 2-week free use period, after which you'll begin paying your $2.99 a year in a subscription through Google Play.