How Sense with Voice will save your sleep with big data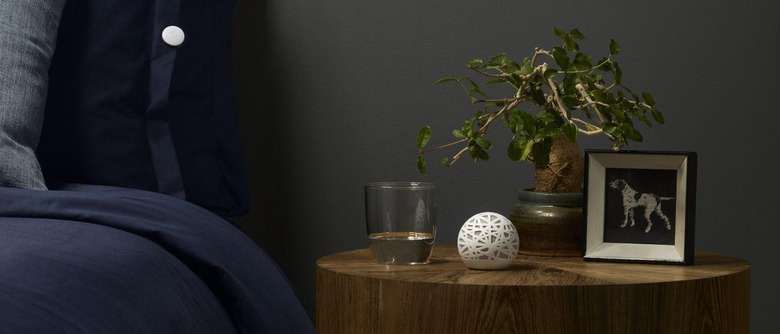 If logging your runs is the current peak of the quantified self, then sleep is the next big frontier, and Hello is pitching its new sleep tracker as the centerpiece of that. Sense with Voice builds on the original no-wearable design with new voice controls, smart home integration, and a growing amount of behind-the-scenes data courtesy of the company's new Chief Scientist, Professor Matthew Walker, who I caught up with ahead of today's launch. Turns out, there's more to bad sleep than just nightmares.
Physically, the new Sense with Voice looks just like its predecessor. Revealed in 2014, the first Sense was as much abstract art as it was a health-tracking sensor, with its spherical shape and lattice design. Inside, a glowing light – triggered by waving your hand over the top – gives a color-coded insight into the conditions for rest in the room.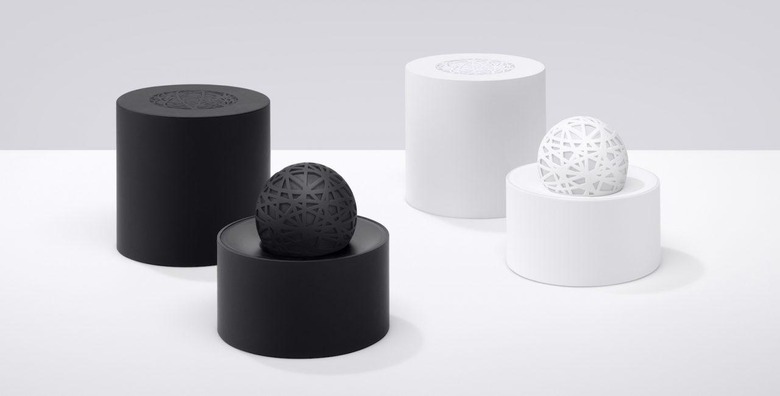 Sense with Voice keeps that aesthetic, but adds new hardware. Most obviously there's now a microphone – in fact, multiple microphones with beam-forming and noise cancellation – which allows you to use an "Okay Sense" trigger command. After that, you can ask for a sleep report, set alarms, or check the sleep-status of your bedroom.
More importantly, perhaps, are the new sensors. Packed inside the orb is the ability to track UV light, carbon dioxide (CO2), volatile organic compounds (VOCs), light temperature, and barometric pressure. That's in addition to the original's light, humidity, temperature, air quality, and noise sensors.
The "Sleep Pill" – the sensor that clips to your pillow – has been redesigned as well. It's apparently easier to attach, something that could be tricky with the first-generation design, and is "almost completely indestructible" according to Sense. Its battery lasts for two years.
Thanks to that "Pill" you don't need to activate Sense with Voice when you're going to bed. Unlike with other sleep-tracking devices or wearables, there's no manual triggering of a sleep mode; instead, the idea is that the system spots you're in bed and going to sleep automatically. However, there is one new interaction which you might want to play with before you snooze.
Sense with Voice adds smart home integration, initially Nest's Learning Thermostat and Philips' Hue connected lighting. Dubbed "Expansions" they can be controlled by speaking to the orb; however, they can also be triggered automatically. Sense could, for instance, set your thermostat to your preferred temperature when you wake up, and gradually raise the brightness on your Hue lights to simulate a gentle sunrise. Eventually, the company says, more Expansions will be added.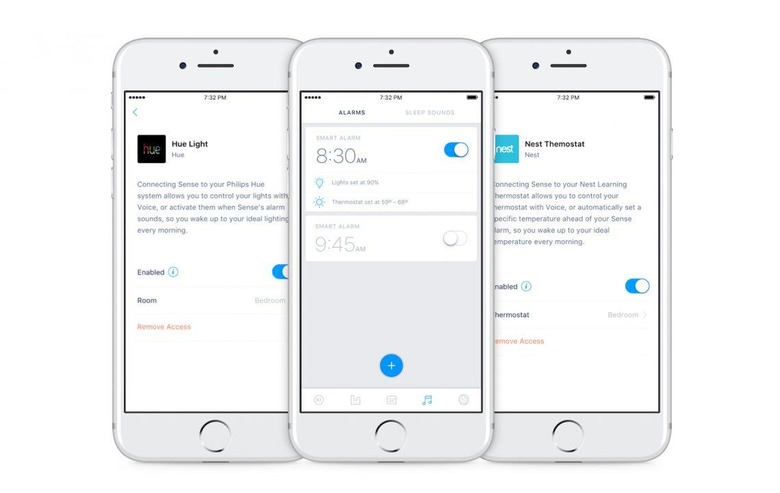 As before, there are Smart Alarms designed to wake you when you're likely to feel most rested, and background sounds to help lull you in the first place. In the morning, you get a report showing how long you slept, what portion of that was considered sound sleep, and tracking interruptions like movement. Fairly unusually, however, Sense also gives insight into how the temperature, humidity, light levels, and other environmental factors in your bedroom might have impacted your overall rest.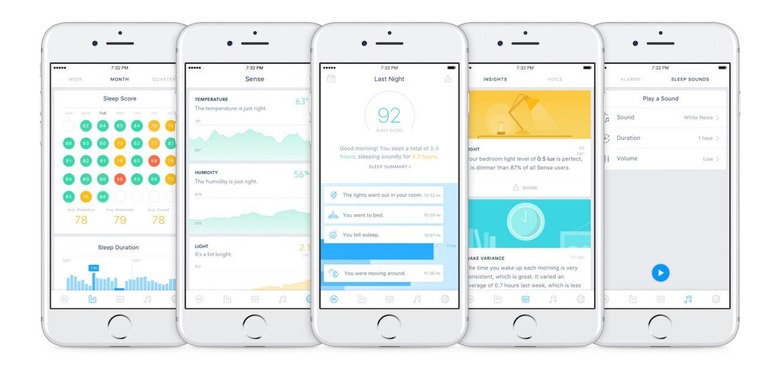 Speaking to Hello's new Chief Scientist, Professor Matthew Walker, ahead of Sense with Voice's launch, the sleep researcher outlined some of the grander ambitions for the platform beyond just counting how many times you toss and turn each night. Walker is a Professor of Neuroscience and Psychology at the University of California, Berkeley, and Director of the UC Berkeley Sleep and Neuroimaging Laboratory, and an outspoken advocate for greater awareness of the way sleep has a greater impact on overall health than just leaving you feeling tired the next day.
"I was really desperately frustrated with myself for not being able to leverage and change the sleep of society," Walker explained to me. "I do a lot of public advocacy ... but in truth [it has] a short impact." Already 3-4 months into the job, Walker splits his time between Sense and his laboratory studies, and is already looking at the ways the sleep trackers' cohort of users could help shape future understanding about rest.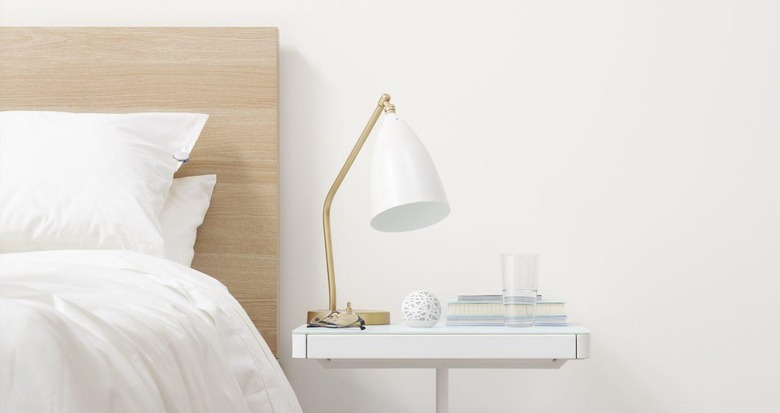 One of the advantages, he says, is Sense's convenience in comparison to the "remarkably invasive" laboratory ways of measuring sleep. That includes sensors on the head, eyes, face, and chest, along with respiratory bands, and fingers sensors. "The upside is a very high fidelity signal," Walker points out, "where we can be picking out individual brain waves and interesting electrical and physical aspects of sleep."
Sense and Sense with Voice clearly don't have the same degree of physiological tracking, but they do have their own advantages, particularly in aggregate with the more invasive methods. "What's interesting is that you can get a long way down some of those [sleep] questions – and providing those answers – by usign the technology that we have here at Sense," the Professor says. "Things like sleep fragmentation and how efficient your sleep is."
One of the big differences is the number of people that can be measured, and the length of time that those measurements can be carried out. "It's very difficult of me to keep my participants in the laboratory for more than a few nights," Walker says. "Nobody wants to stay with me for more than a few nights. With Sense, you're getting sleep night after night after night. The fidelity of the signal, temporally, across the lifespan of the individual far exceeds that which I've ever been able to get in the laboratory."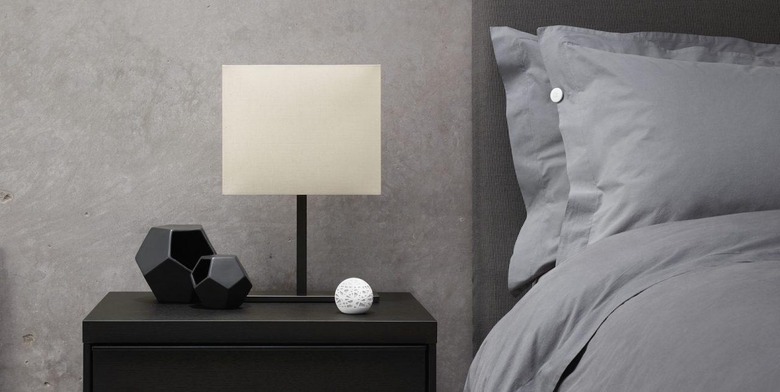 "I do studies in my laboratory with 30, 40, 50 people. Imagine if you can scale that up to large-scale populations. It has a real, utilitarian goal."
The stakes are high, too. Last year, Walker made waves when he published a study outlining a link between sleep quality and the likelihood of developing Alzheimer's; there are also causal links between insufficient sleep and the development of cancer. The researcher believes Sense with Voice could be instrumental in not only reducing the likelihood of that happening, but not keeping the public insomniac with fear along the way.
"We don't want to be so alarmist that we keep people awake at night," Walker jokes, "but overall it's about two things. General information, and understanding what sleep does when you don't get it."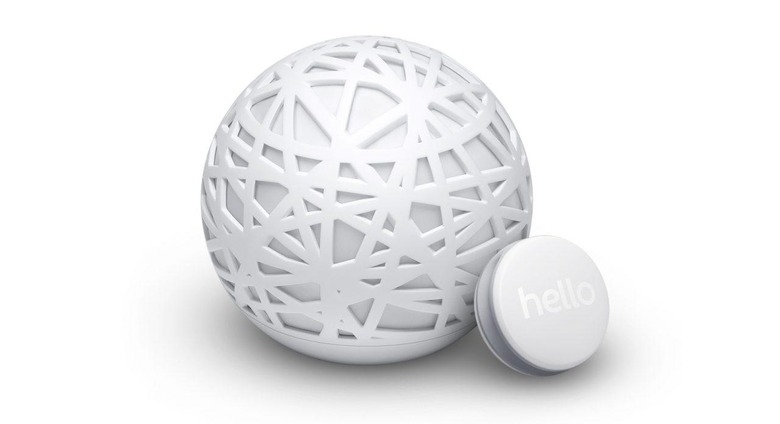 The primary change will be behavioral, Walker predicts, though changing that will take some effort – particularly given that people tend to boast about how much they can get done with minimal rest. "There's a terrible stigma about sleep," he argues. "Many people in this day and age will walk around bragging about how little sleep they're getting, as though it's a badge of honor on their arm."
"One way or another, insufficient sleep will catch you. So to hold that mentality of sleep and to shame people who get sufficient sleep, I think we'll look back at that in the same way that we did smoking."
Sense with Voice goes on sale from today, priced at $149.
MORE Hello Sense