How Call of Duty beat Titanfall, Destiny, and Wolfenstein combined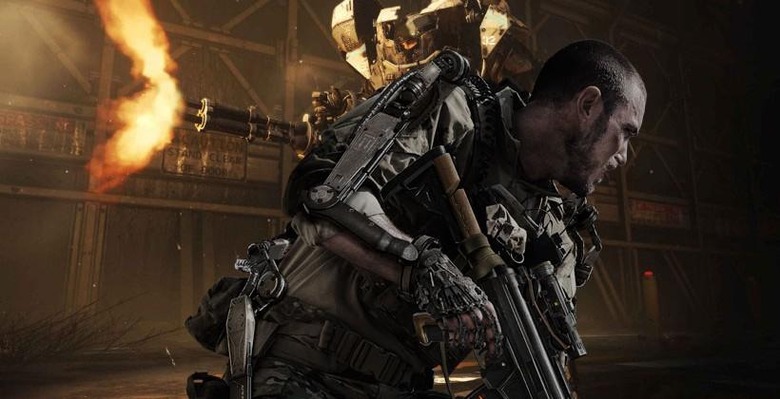 As what may very well be a sign of things to come for Activision's latest Call of Duty title, Advanced Warfare has out-sold Ghosts in its first week of sales in the UK. Additionally, according to GfK Chart Track numbers, Call of Duty: Advanced Warfare also beat out the three biggest week-1 titles of the year: Titanfall, Destiny, and Wolfenstein. Not only did Call of Duty beat all three of these titles in the UK in week 1 of sales, it beat all three combined "by almost 14%."
Also according to GfK, Call of Duty: Ghosts was the 5th biggest UK launch in the entire Call of Duty series, this place now taken by Advanced Warfare. Meanwhile it would appear that Titanfall is no longer chart-worthy in the UK and Destiny is in the current No. 5 spot.
Advanced Warefare replaces FIFA 15 as the number one seller in its first week of sales, both staying "well ahead" of the third place UK seller "Football Manager 2015" for PC. After that you'll find Alien: Isolation.
We saw Xbox Live crash when Advanced Warfare was launched. Now the game is released on Xbox One, Xbox 360, Playstation 4, Playstation 3, and PC. Have a peek at the Day Zero Edition if you're still able to access it.