How Apple Music listeners can make requests for Beats 1 Radio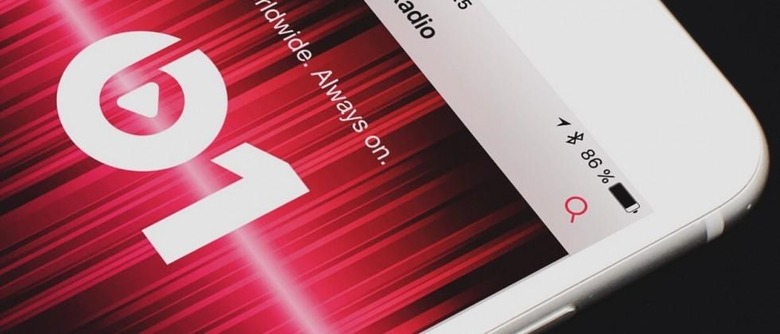 Unless you've been under a rock for the last 24 hours or so, you've likely heard that Apple Music, Apple's new streaming music service, launched yesterday morning, alongside the debut of the Beats 1 Radio program. Beats 1 is available to listen to 24/7, with a rotating line-up of DJs and celebrity musicians hosting during scheduled blocks of time. But what you may not have heard yet is that the internet radio service is borrowing a feature common to traditional radio stations: call-in requests from listeners.
Listeners from around the world can tune in to Beats 1, so Apple has provided a list of phone numbers for users to call from all the countries Apple Music is offered in. This includes the US and Canada, along with France, Germany, UK, Japan, Australia, and many more.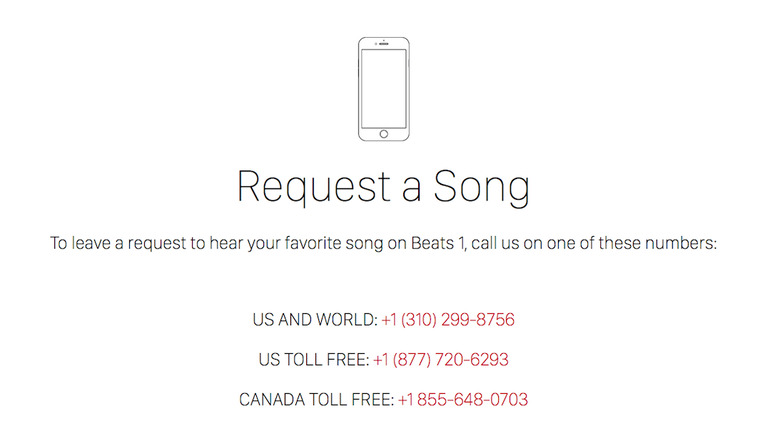 The full list can be found on Apple's Beats 1 webpage. Also note, it appears regions like North America and the UK have toll-free numbers, but international users should double-check before calling.
While it seems listeners can call and put in their requests at any time, Beats 1 won't be playing them at all times. Apple has revealed that DJ Travis Mills will be hosting a specific requests program that starts at 5:00 PM Pacific/8:00 PM Eastern in the US.
Beats 1 is included with an Apple Music subscription, which is priced at $9.99 per month. Users can sign up and start out with a 3-month free trial. Users that were already subscribed to the former Beats Music service are being automatically migrated over to Apple Music, and even then they'll still be treated to the first 3 months at no charge.
SOURCE Apple Music