Beats updated for Apple Music migration, current subscribers get 3 months free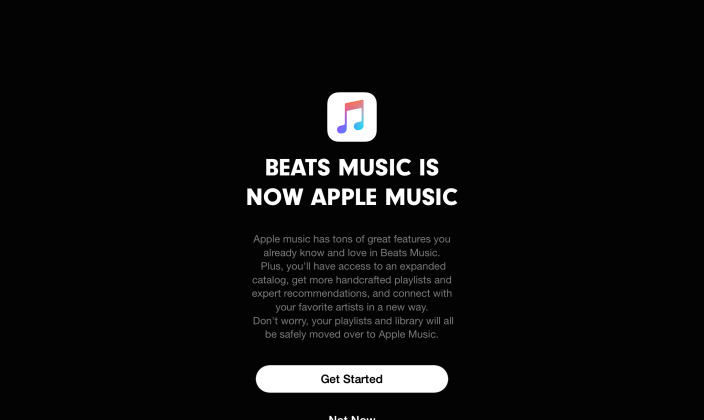 Along with the release of iOS 8.4 this morning, and the accompanying debut of Apple Music, the Beats Music app has also received an update for iPhone, iPad, and iPod. As was mentioned on Monday, the update for Beats Music now has the app focusing on migrating users over to Apple Music, as well as making it easy to keep saved music and playlists. Even better for existing Beats Music subscribers, they will be treated to the next three months of streaming free.
Since Apple Music is essentially replacing the Beats Music streaming service, the notes in the Beats app update detail that once users migrate their account, there's no going back. Their old account with Beats Music will be cancelled, and from then on out it's all Apple Music, all the time. If you haven't gotten it yet, the Beats apps update is available now on the App Store.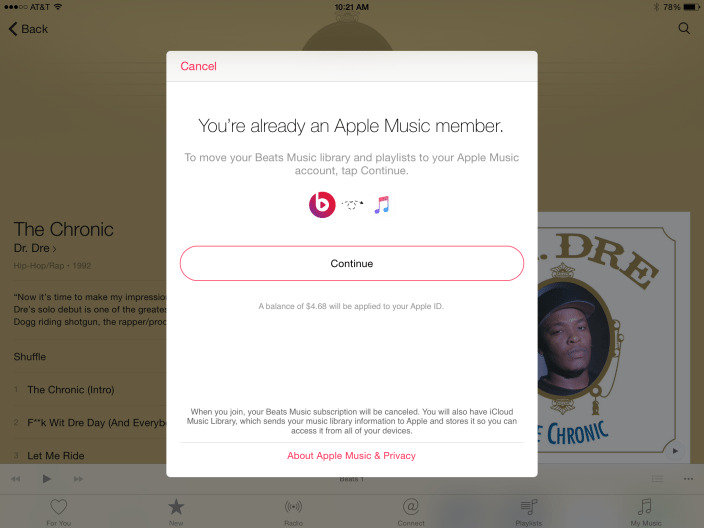 Since new subscribers to Apple Music are treated to a free 3-month trial period, it was previously unclear if existing Beats Music subscribers could take advantage of that, or just continue paying the $9.99 per month fee. Beats users can now rejoice, as there will be no charges during the first 3 months of switching to Apple Music. Afterwards, the same $9.99/month as before will be charged.
The other useful thing for Beats Music subscribers to note is that any balance of credit for that service will automatically be converted to iTunes credit on their Apple ID, which can then be used for purchases in the App Store, iBooks Store, or iTunes Store. Also, should former Beats users want to upgrade to Apple Music's Family Sharing tier, which allows up to 6 users in a household for $14.99/month, they will have the option to do so.
SOURCE Beats Music (App Store)