"House of Cards" Season 5 delayed amid Netflix bumper growth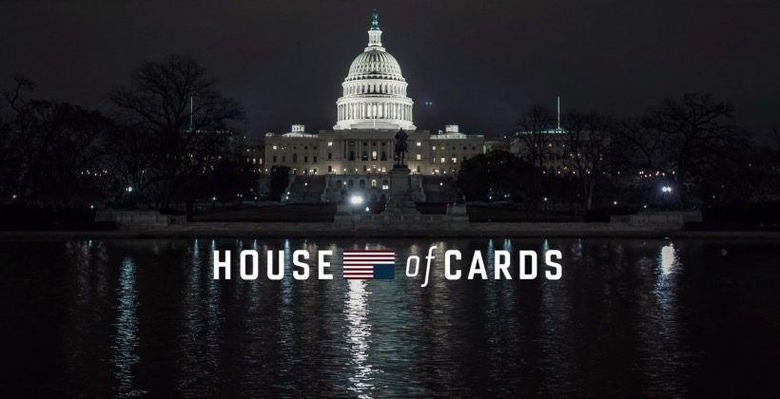 "House of Cards" season five won't air until Q2 2017, Netflix has confirmed today, disappointing fans of the award winning series. News that the show had been renewed for a fifth season was confirmed a year ago, in January 2016, before season four had even aired on the on-demand streaming service. However, we now know that there'll be longer to wait before we get to see it.
Previously, the expectation had been that "House of Cards" season 5 would hit Netflix's catalog in Q1, that is to say, sometime between January and March 2017. In announcing its latest financial figures today, however, Netflix has confirmed that's not the case. Instead, it'll air sometime between April and June 2017.
That's going to help Netflix with its operating margins, the service says, which are forecast to be around the 9-percent mark. Of course, the spend on shows like "House of Cards" has to hit sometime, and so the overall operating margins for 2017 are expected to be around 7-percent. Still, that's higher than the past couple of years, with around a 4-percent margin seen.
It's been an impressive year overall for Netflix, particularly when it comes to international subscribers. Growth outside of the US was forecast for 3.75 million in Q4 2016; in fact, Netflix added 5.12 million subscribers during the period, comfortably ahead of the 4.04m added in the same period a year prior. Domestically, Netflix added 1.93m subscribers, exceeding both its 1.45m forecast and the previous year's 1.56m.
As for what comes next, as well as the new season of "House of Cards" Netflix says it's looking to Japanese anime and Turkish dramas, which it describes as "local content that travels pan-regionally or across multiple territories." Overall for the year, the company says it plans to spend over $6bn – up $1bn on 2016 – on content.
NOW READ: The hidden Netflix secrets only streaming ninjas know
All the same, Netflix is realistic about the challenges that remain. Amazon Prime Video, for instance, expanded to match the territory footprint, it points out, while YouTube still has it beat on total minutes watched globally. Even Netflix's own partners could present a threat: it may be international partner on CBS' new "Star Trek" series, but CBS itself will be the exclusive place to find it for US viewers. "In short, it's becoming an internet TV world," the company concludes, "which presents both challenges and opportunities for Netflix as we strive to earn screen time."
MORE Netflix [pdf link]