Hoopla Strikes Deal With Dark Horse Comics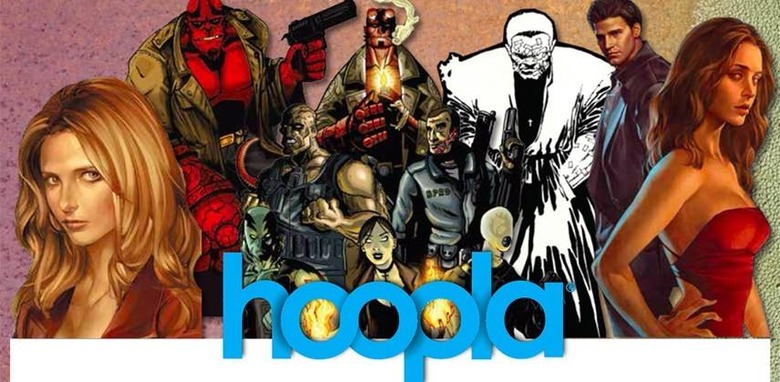 Hoopla has announced a new deal with Dark Horse Comics, bringing some of the publisher's titles to its own digital service. This follows similar deals Hoopla has struck with other publisher, first with D.C. Comics earlier this year, and back in August with Image Comics. As part of the newest deal, Hoopla will add Buffy the Vampire Slayer, Sin City, and more.
Hoopla is an ebook service that provides access to digital books on computers, smartphones, and tablets, assuming the individual has a library card. It offers this service in partnership with public libraries throughout North America. It currently has partnerships with in excess of 800 public libraries.
Comics make up a significant portion of Hoopla's library; it offers titles from BOOM! Comics in addition to the aforementioned publishers. These are only part of its overall library, however. The service also offers access to TV shows, movies, audiobooks, other ebooks, and music albums — about 380,000 in total.
Hoopla has some advantages over common library rentals — there's no waiting time, for example, because the content is digital. There's also no late fees, as the rented digital content will expire after the rental period is up. In order to access the content, you'll need an iOS or Android device in addition to a library card from a participating library.
SOURCE: Hoopla Digital