Hoopla expands library with Image Comics deal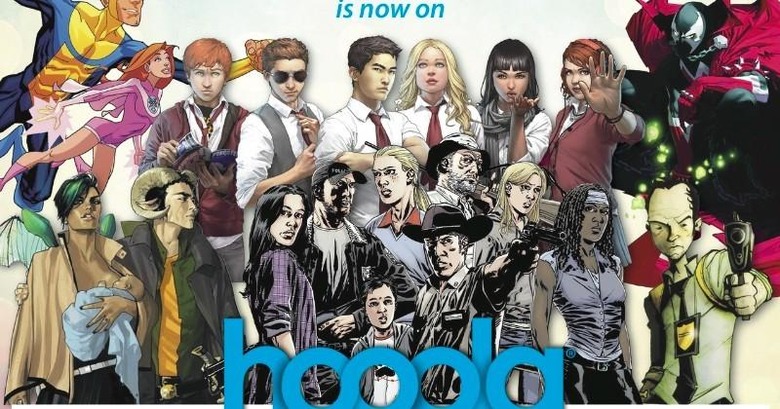 In late June, Hoopla struck a deal with DC Comics, adding a couple hundred of the publisher's titles to its already expansive library. Following that, the company has announced additional graphic novels under its latest deal with Image Comics. This includes The Walking Dead graphic novels volume 1 through 23, Spawn Origins Collections volume 1 through 10, and more. Hoopla works in conjunction with libraries across the nation to offer digital content on one's mobile devices; as such, you'll need a library card to get started.
Hoopla currently offers in excess of 350,000 bits of digital content, including a large array of graphic novels, movies and TV shows, audiobooks, music, and ebooks. It does so through partnerships with public libraries located in North America to provide their patrons with access to the digital content — a sort of way to go to the library merely by firing up your mobile device, and ensuring everyone has access to a bunch of content.
The service seems to have set its focus on graphic novels and comic books for the time being, and has designed its Action View in such a way to best offer that content. With Action View, users can view illustrations and comics in full page and per panel. Said Hoopla Digital's founder Jeff Jankowski, "Patron reception to our new comics offering has been overwhelming positive."
The content is provided on-demand, which means that unlike some other/past digital lending services, there's no wait time required to download the content. There is a borrowing period limitation, but when the time is up the content merely expires, which means issues with returning content and potential late fees aren't applicable. The Hoopla mobile app is available for both Android and iOS.