Honor View 10 release date, specs, USA aim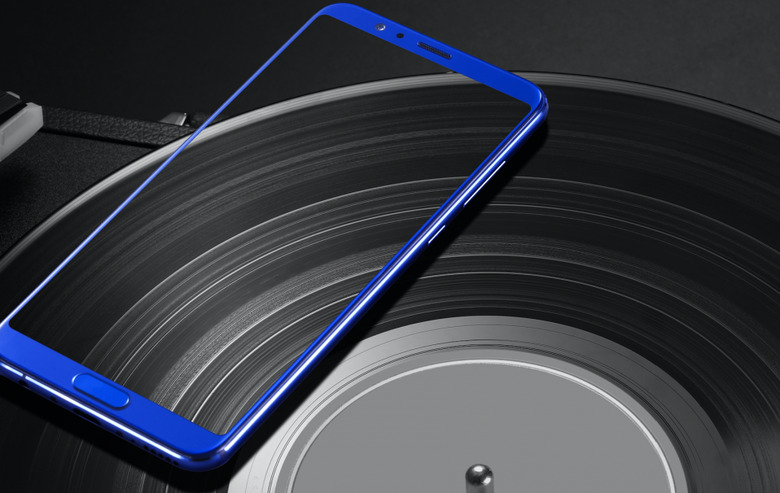 This morning the Huawei Honor V10 was revealed with a set of specifications that sets it in an odd place. It's made to be released internationally – that includes the USA – with a look that's relatively familiar. This device has a 5.99-inch display with 1080 x 2160 pixel resolution and Android 8.0 onboard with Honor's own EMUI8.
This device is what Honor calls "your first AI phone." It rolls with a Huawei Kirin 970 AI processor and 6GB RAM. Inside is 128GB of storage and a set of cameras on front and back that make this device able to execute all sorts of augmented reality and face-scanning actions.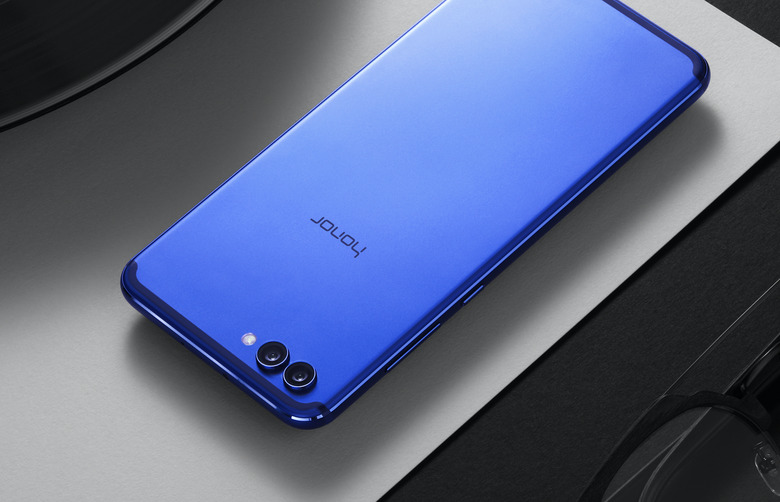 Up front is an array of sensors and cameras – much like what Apple's presented with the iPhone X. This includes an RGB camera, IR camera, RGB LED, Proximity Light Sensor, VCSEL Projector, and another RGB LED. This camera delivers an "AI-powered Portrait mode" with "sharp portrait edges and more accurate background blurring," too.
This smartphone has Facial Unlock, as they call it, AI accelerated translator, and an app with "smart tips" for travel. While Honor doesn't include mention of the following feature in their HiHonor webpage presentation of the Honor V10, the event they've spoken at their official event about their own Animojis. They even went so far as to compare directly to Apple's Animojis onstage, one-upping Apple with tongue recognition.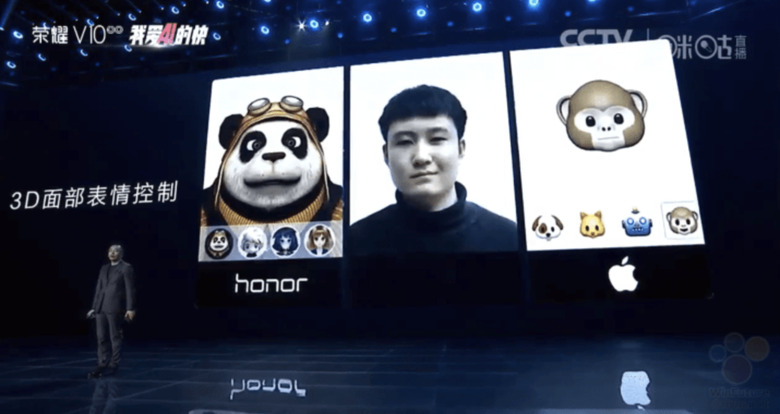 The event we speak of took place on the 28th of November and was for the device as it exists in China. The device in China is called Honor V10 (instead of View 10). Per WinFuture, there they mentioned the Animojis – and we're not yet certain if that feature will be making its way to the rest of the world.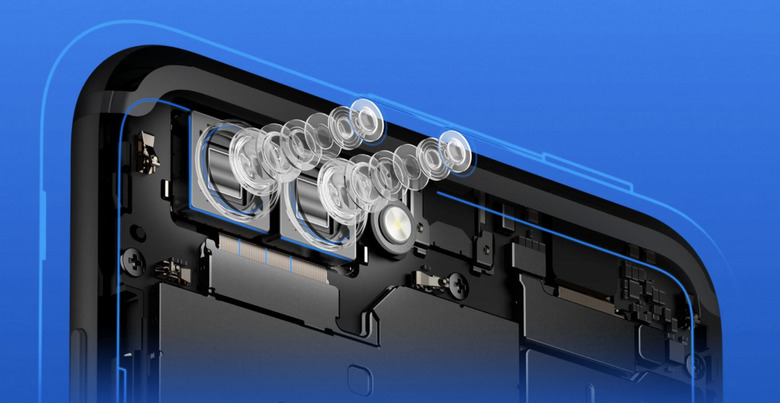 The back-facing set of cameras includes one 20MP monochrome camera and one 16MB RGB camera with F/1.8 aperture. With the EMUI camera, this device uses "intelligent photography algorithms" to detect 13 different sorts of scenes and objects. With the smart adjust mode included with the app, this device's camera automatically adjusts to the environment for optimal photos.
Users will be able to purchase this smartphone starting in China first. The release date will be somewhere inside December of 2017 in China – and soon after it'll be available in the USA, India, Malaysia, and Western Europe. In China, this device will be available in Black, Gold, Aurora Blue, and Red.
The release date for the Honor View 10 will be January 8th, 2019 in most markets. Pricing on this device was announced in Euro and GBP at 499.9 euro/449.99 GBP – it's safe to assume that the USD price will be somewhere between $500 and $550 here in the USA.