Honor V10 leaked specs hint at a last-minute 2017 flagship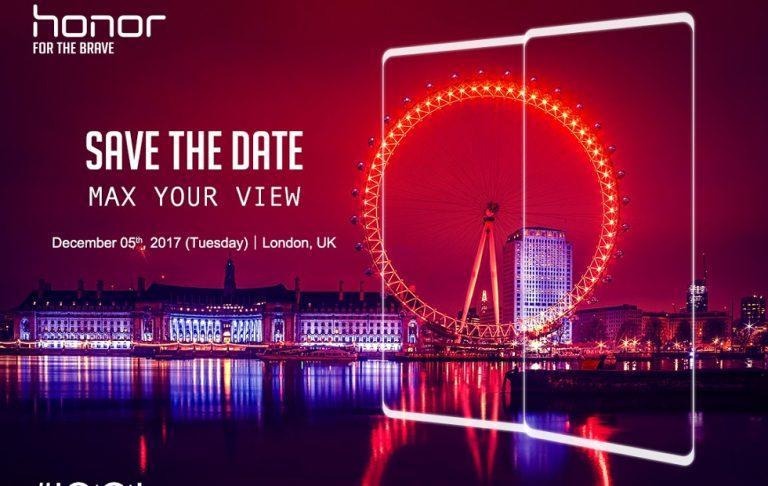 With the launch of the OnePlus 5T, you might presume that all the 2017 racehorses have been accounted for. Prepare to make a recount, because the Honor V10 has yet to be announced next week. Although relatively less known than its parent company Huawei, the Honor V10 could make you think twice. Because, for all intents and purposes, the Honor V10 will rank together with the Huawei Mate 10 Pro, give or take some differences, like the price tag.
The lines dividing Huawei and its sub-brand are starting to blur. Once content with mostly mid-range and less expensive smartphone, Honor has recently put out models that can stand tall beside a Huawei flagship. The Honor V10 is perhaps the closest it has gotten so far.
According to leaked specs and firmware, the V10 will sport a 5.9-inch screen with a resolution of 2160x1080. That's the same 18:9 display on the Mate 10 Pro. In fact, the Honor smartphone will even run on that same Huawei Kirin 970, with the company's boasted Neural Processing Unit, paired with 6 GB of RAM and 64 or 128 GB of storage. It even has a 3.5 mm headphone jack that the Mate 10 Pro lacks.
Something's got give, right? Sort of. The bezel-less, all-metal unibody Honor V10, for example, doesn't have waterproofing and carries a smaller 3,750 battery. It's dual cameras, 16 and 20 megapixels, won't carry the Leica branding. There is still some confusion on whether the front camera will be 8 megapixel, which is what China's TENAA says, or 13 megapixels, according to some other leaks.
Given the similarity between the Huawei Mate 10 Pro and the Honor V10, it will all boil down to availability. Not all markets will have both smartphones available, and Huawei might have an upper hand in the US via AT&T. And in places where both are indeed available, it will be a matter of which one has the best bang for buck proposition. The Honor V10 is expected to be unveiled in China on November 28 before it debuts in London on December 5.
VIA: XDA