Honor 7x Review: This $200 phone surprised me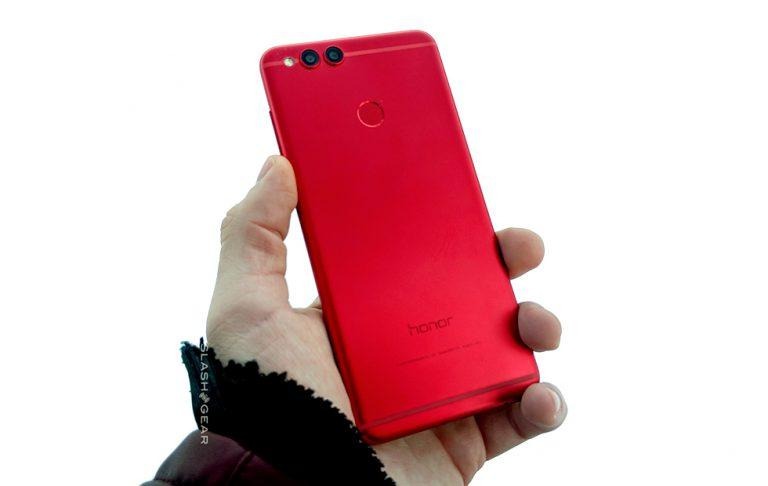 Over the past couple of weeks I've had the $200 smartphone Honor 7x in my pocket. This smartphone's surprised me – and not only because it's rather feature-full for its price. This phone's surprised me because it's doing what OnePlus said it'd do when they started. This smartphone goes to war with the most excellent (and far more expensive) phones in the world, and it does so without any major "me too" tricks.
Do I know this Honor?
Honor is a lesser-known smartphone brand at the moment, but you'll probably recognize its closest associate: Huawei. Honor is a sub-brand of Huawei. Honor allows Huawei to compete with budget smartphones around the world while keeping pace with the top-tier smartphones with its own, separate brand. Look closely at the sub-text on the back of this smartphone (below the Honor logo) and you'll find the words "Huawei Technologies Co. Ltd."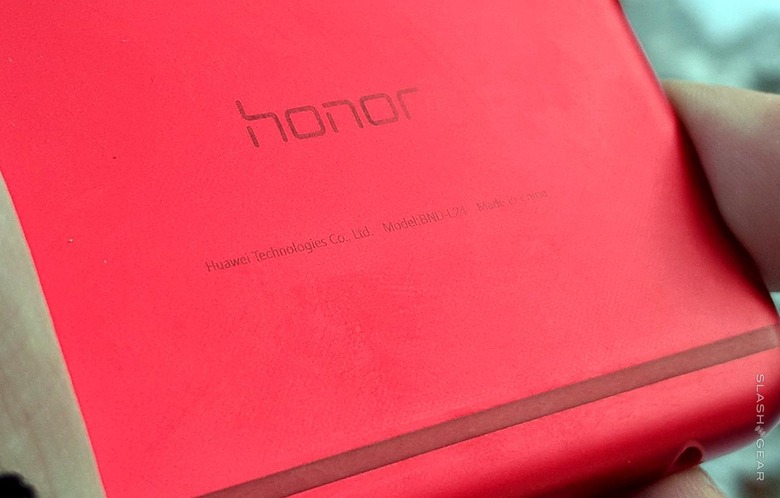 Just because this brand isn't straight-up-only Huawei doesn't mean Huawei skimps on quality. The build, here, is pretty great. The industrial design doesn't live up to the exacting standards of, for example, Jony Ive – but it's close. If there was no logo up front and the near-invisible plastic lip around the edge of the display glass were a bit more flush... this phone could achieve real greatness. Instead, it's only pretty great.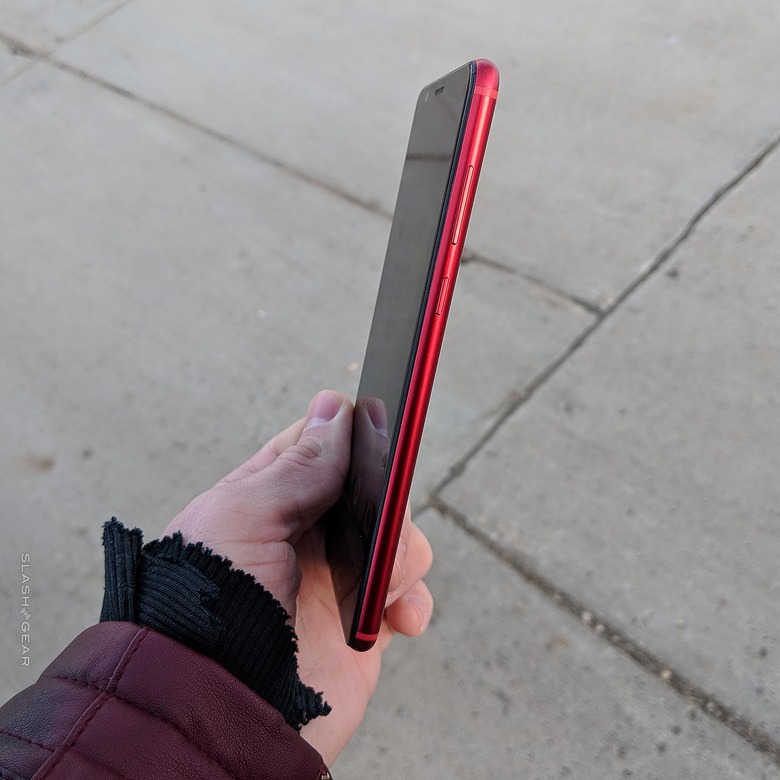 Of special note – this Honor 7x is a full $50 less expensive than its predecessor was at launch. Have a peek at our Honor 6x Review to see how that device faired on our review bench. Spoiler alert: It, too, was a bit of a surprise at its price point.
Display
The display on the Honor 7x is a 5.93-inch FHD panel – that's 2160 x 1080 pixels across its face. The panel is made with IPS LCD technology, so its brightness is not mind-blowing. The resolution of the display is lower than most flagships, but the same as the most recent couple of years of top-tier smartphones from OnePlus.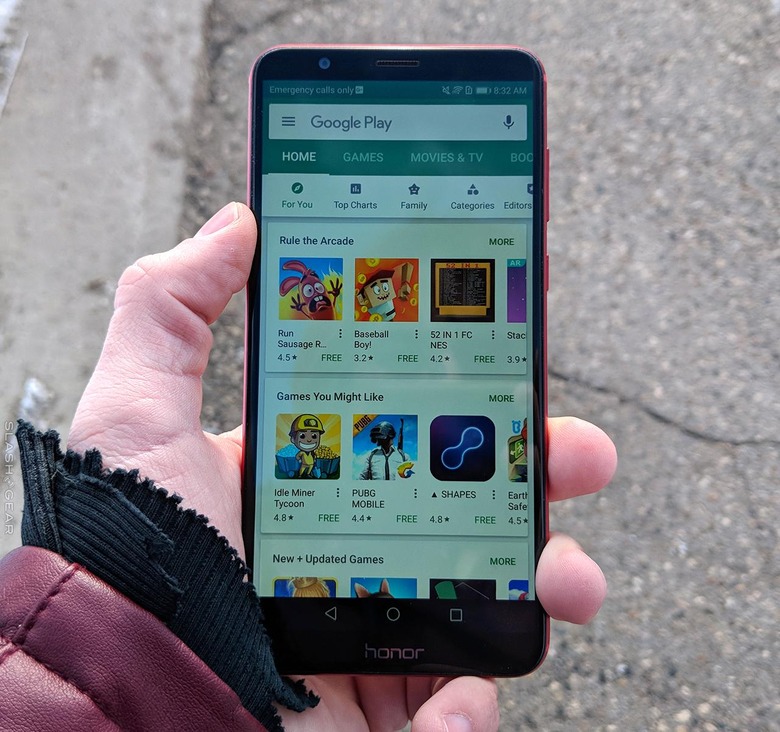 The images you see above and below are all captured outdoors. Photos here were captured with overcast skies in the morning – so the lighting was OK, but by no means ideal. As such, notice the quality of the display keeping these environmental qualities in mind. The Honor 7x's display is pretty gosh-darned visible outdoors, but not overwhelmingly, mentionably so. This is no OLED, after all.
Camera
I'd call the specifications here "nothing fancy" if it weren't for the extreme high quality of the build and the dual-lens camera setup on the device's back. There's one 16 MP (f/2.2, 26mm, 1/2.9", 1.25 µm) camera and one 2 MP, with phase detection autofocus and an LED flash.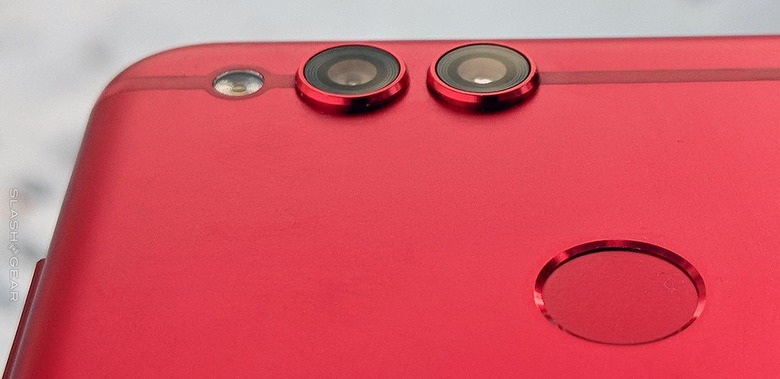 Below you'll see a set of photos I've captured with this smartphone. They're pretty decent. Obviously we're not going to get Pixel 2 quality here, but the results are far better than baseline.
Jacks
This device uses a micro-USB port for power and data transfer. For some users that'll be a deal-breaker, for others it'll be a welcome feature because they've already got a pile of micro-USB cords lying around from older phones. There's a headphone jack here, too – so those users looking to stick with features that higher-cost brands are throwing out, this is your hero.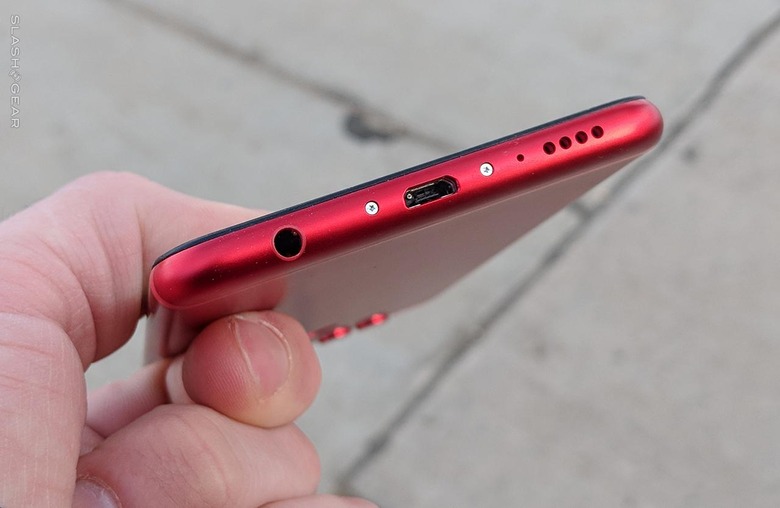 Fingerprint Scanner
There's a fingerprint scanner on the back of this device that's rolling with more than the average number of features inside. Sure, it scans one's fingerprint to unlock the phone. But it also allows quite a few other odd gesture-based actions that I'm certainly going to miss going back to a more expensive device.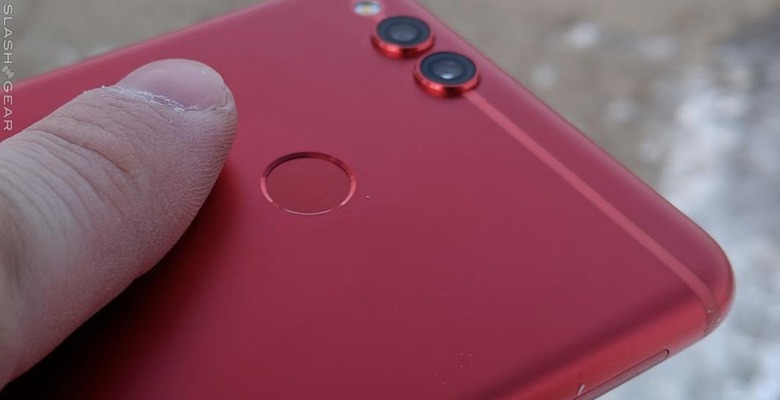 Above you'll see that fingerprint scanner up close. It's right in the center of the back of the phone horizontally, and just about in the center of the top 1/3 of the phone, vertically. Below you'll see the settings for the fingerprint scanner. Look at all these weird features, and behold their mighty oddity.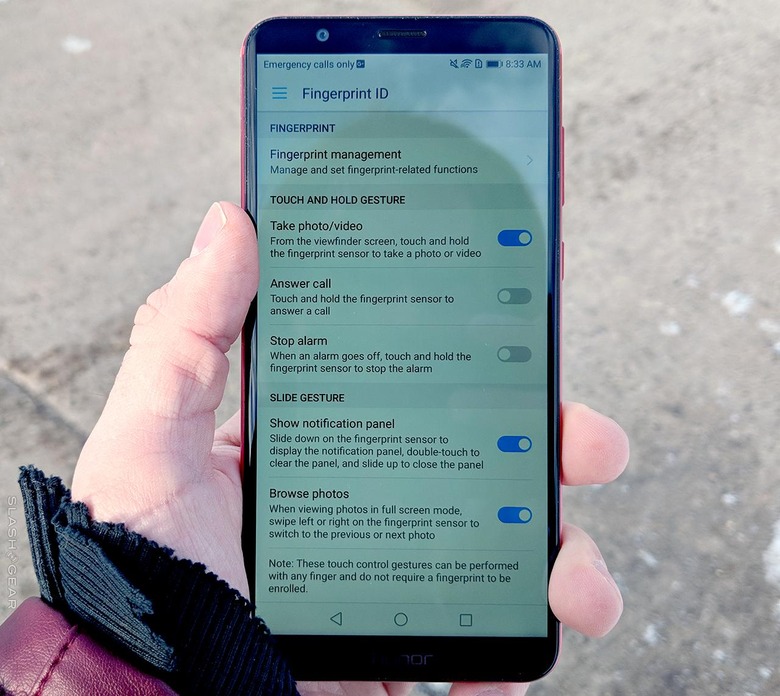 Slot (singular)
The Honor 7x is a versatile smartphone made for many different regions around the world. As such, it has a dual-SIM card tray. One of the two slots has the ability to hold a microSD card, if you do so wish. Some users will find this versatility good, some will be bummed that there's not a separate slot so one can roll with 2x SIM cards and the microSD card at the same time.
Software
I hesitate to speak about software at this point because of Android's ability to accept a wide variety of launchers. I'm not a big fan of MIUI, the home-screen OS this device comes with. But it's only in the app drawer- everywhere else it's highly decent. This OS is swift and basically devoid of unnecessary frills.
The extras that ARE included are good. Those mentioned above for the fingerprint scanner, for example. There's also a face scanner here, but since no company in the world really, TRULY trusts a face scanner for all mobile security just yet, I can't hold Honor too accountable here. The face-scanning ability this phone shows is good enough for entertainment purposes.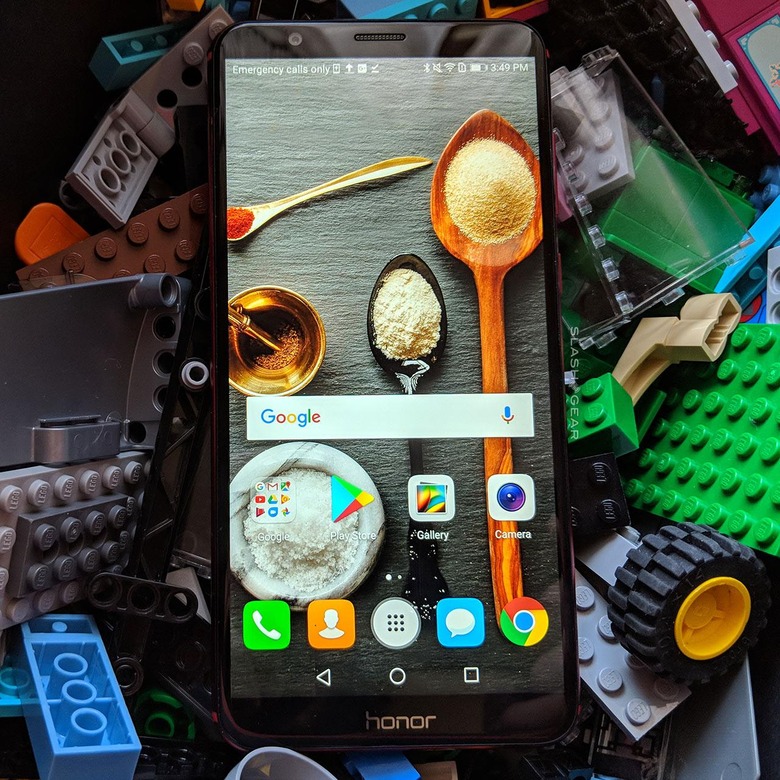 There's a feature here called App Twin which allows you to have two instances of an app so that you might use said app with multiple accounts. Supposing you're using an email app and you absolutely, positively must make sure you never accidentally send mail from one instead of the other – just make yourself a couple of different versions of the same app.
Huawei also includes a Phone Manager that has its own "Virus Scan" and "Cleanup" functions – neither of which I trust in any form of app, from any company. They've also got a "Blocked" section that allows you quick access to blocked messages and phone calls, and "Permissions" for quick access to per-app permissions. App Lock, Dropzone, and battery management are also here, all in this one nifty app.
Battery
The battery in this smartphone lasts as long or longer than any other phone I've used with the same battery size. The battery size in this smartphone is 3,340mAh, and it lasts me a full workday and evening at least. Plugging this smartphone in every night results in a complete lack of need to check battery life throughout the day.
Wrap-Up
The Huawei-made Honor 7x is a perfect example of the China-base brand's utter lack of fear for competition in the global budget phone market. This is a lower-end-of-highest-tier smartphone masquerading as a budget phone. If it weren't for the pricetag of $200 (or thereabouts – even less in some stores right this minute), I'd swear it was aiming to do battle with Apple's iPhone 8.
But it wont. People who've owned iPhones or high-end Android devices in the past will go to their local phone carriers and they wont be shown this device by any associate. Especially now that it's clear every carrier is afraid of the US government's fear-mongering with regard to the Huawei brand. But that's not you. You read SlashGear. You know that you're going to want to seek out the best smartphone for yourself – you wouldn't let a carrier brand store clerk tell you what to buy, right?