Honor 6X Review: The $249 promise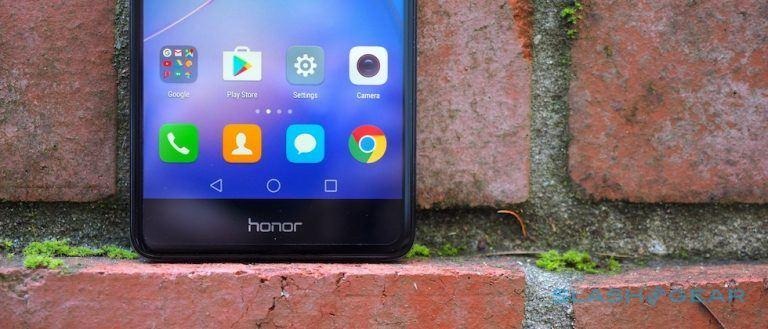 Honor may be obsessed with Millennials, but most of us can appreciate an affordable smartphone that punches above its price, and that's just what the Honor 6X promises to be. Follow-up to the well-received 5X, the new Android handset gets a competitive $249.99 price tag, but can often be found closer to $200 with Huawei-owned Honor's periodic sales. With dual-cameras that sounds like a legitimate bargain, so does the overall experience live up to what Honor offers on paper?
The Good
Full metal is too much to ask for $250, and so Honor turns to a mixture of materials for the 6X's body. The plastic end-caps feel sturdy but fall short of the premium touch you might be familiar with from Huawei-branded devices. Honor is particularly proud of its curved edges, but unfortunately the physical buttons are spongy and uninspiring: they don't leave me with great confidence that they'll last.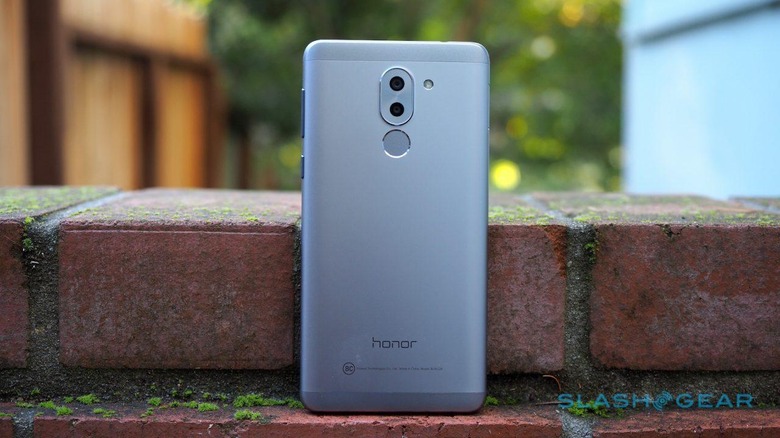 Up front there's an updated 5.5-inch display over the old 5X. It still offers 1080p resolution, but it's brighter and has broader viewing angles. Colors are muted, though, particularly when you get anywhere near sunlight.
Performance is never going to be blistering with a device at this price point, but the 6X puts in a reasonable showing with Huawei's own Kirin 655 processor and 3GB of RAM. 32GB of storage is also more than I'd expect from a budget device, where 16GB is still commonplace. A microSD slot can be used to augment it or, if you'd prefer, accommodates a second SIM. The 6X is GSM-only, mind, so Verizon and Sprint subscribers will need to look elsewhere.
Despite the price tag, there are some useful convenience features. Honor's fingerprint sensor is handy and works well, not only quickly unlocking the 6X but working as a scroll pad to navigate through photos, as a button for silencing an alarm or answering a call, or as a shutter release for the camera. The decision to go with a 3,340 mAh battery pays dividends for longevity too, and though you'd have to be a fairly moderate user to get the two days Honor suggests, I had no problem going all day without needing a top-up.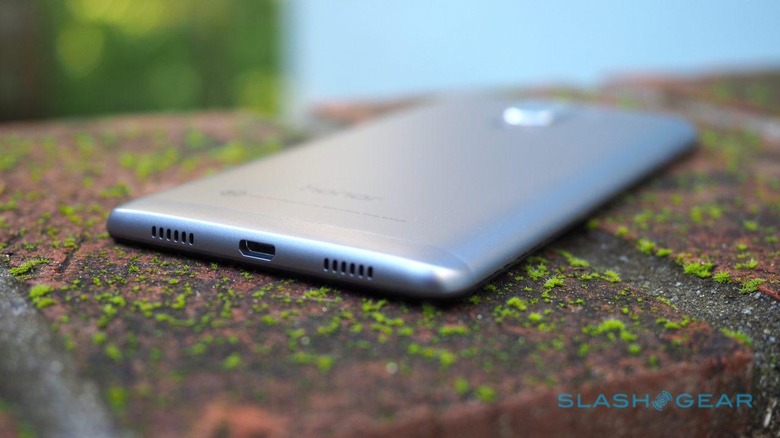 The Middling
On paper, the 6X's camera punches well above its weight. With a dual-camera setup on the back, the sort of faux-bokeh effects you'd expect from an iPhone 7 Plus more than twice the price are promised. Indeed, Honor spent no small amount of time at the 6X's launch talking up its capabilities.
In practice, it's not quite such a close comparison. Yes, the 6X may have two sensors on its rear, but while one is a 12-megapixel the other is just 2-megapixels. By combining data from them both you can get some artificial background blurring but it's a long way from either the Honor 8's 12MP color/12MP monochrome system, or indeed the iPhone 7 Plus' regular and telephoto lenses.
Factor in software which sometimes struggles to correctly pick up the edges of your foreground subject and the blurred background – you can adjust the f-stop of the "digital aperture" but not manually set the edges of the subject – along with a little lag between hitting the button and the photo capturing, and you might find you leave the effect turned off more often than not. Without the processing, given sufficient light the Honor 6X can deliver some solid images, though without the laser autofocus of the Honor 8 you'll need a steady hand. That's all the more important in lower light, when the 6X can become sluggish to get a lock and the eventual shots are grainy.
HDR mode is of a little assistance, but can blow out lighter portions while only emphasizing how crunchy darker parts of the frame are. It's no magic bullet for nighttime photography. You can opt for longer exposures with Honor's Night Mode, but a tripod is a necessity not an option.
The Bad
Honor's hardware team may deserve praise for pushing the envelope in what tech you can expect from a budget device, but the software team was clearly napping. The 6X arrives with Android 6.0.1 Marshmallow, despite the fact that other Huawei and Honor devices are currently getting Android 7.0 Nougat. It makes a big difference on how usable the phone is.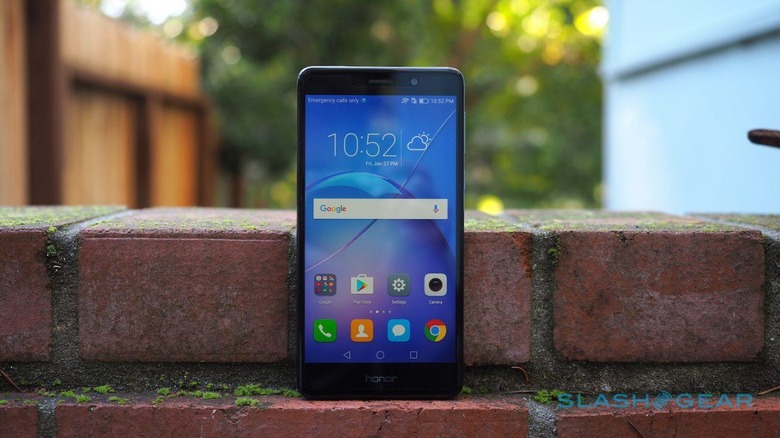 That's because Honor's Emotion UI took a vast step forward when it hit EMUI 5. Not only was it more aesthetically pleasing, it was more functional too, with easier access to apps and improvements in battery use and overall performance. In comparison, the EMUI 4.1 you'll find on the 6X currently can be sluggish and its UI underwhelms. Honor says it's planning an update to Nougat – complete with EMUI 5 – sometime in Q2 2017, and it really can't come quickly enough.
The Honor 6X's other compromises are more understandable, given the price. The use of microUSB rather than USB-C is annoying but not a deal-breaker; the absence of Quick Charge support for 10W chargers is a little more frustrating. NFC being left out means no Android Pay support, though I'm not sure most 6X owners will miss it too much. Honor also skipped 5 GHz WiFi support, again presumably to cut costs; the 6X promises WiFi Direct support, but for the moment it'll only work with other Huawei devices.
Wrap-Up
What can you expect from a $250 smartphone? Honor sets its stall out with the promise of segment-above photographic talents and a big display, all wrapped up with a dash of premium style. Millennials, so I guess the theory goes, may not have much spare cash but they don't want their phone to give the game away.
In practice, I suspect those who focus on photography – no pun intended – might find the Honor 6X over-promises and under-delivers. Dual-cameras may not be common on budget devices, but it seems that's for a good reason, at least for the moment. Concentrate instead on the overall package, though, and the low-cost charms of the 6X may very well have you wondering why you'd spend more to tick the smartphone boxes.