Honor 7X red special edition here for Valentine's Day too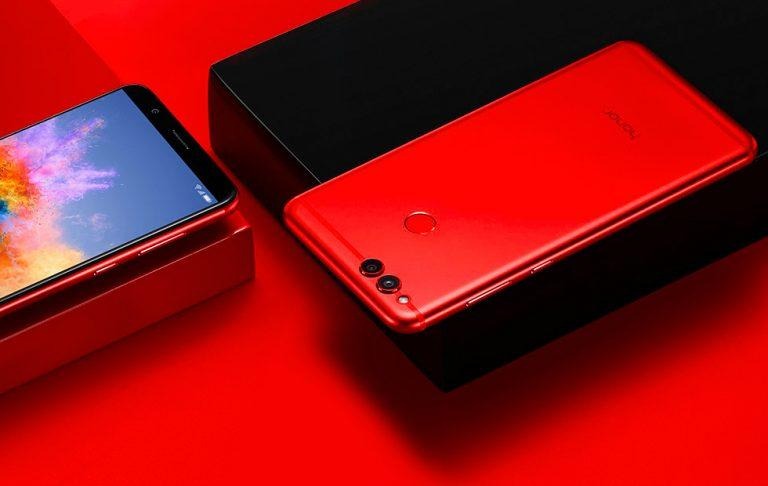 This morning two devices, the second of which is this Honor 7X, were revealed in a lovely new shade of red. The Honor 7X comes with the same software inside as well as the same color as its standard edition. This is a limited edition of the device, which means there'll be less of them in the world than the standard model, but we do not know to which degree this difference truly is.
"It's better than Flowers or Chocolate," said the press release for this device. Of course, this device has no specifically tuned scent, nor does it provide pollen, and you should not try to eat it as a snack. But in red, users will find themselves living that limited edition life straight from the brand that lives by the mantra "for the brave."
SEE THE BATTLE: Honor 7X USA release: made to take on OnePlus
This device rolls with a two-lens camera array at its back with depth-of-field effects. This set of cameras, one 16MP, the other 2MP, has phase detection auto focus (PDAF) for quick focus and low-light performance, too. This machine comes with a 2160 x 1080 display with an 18:9 ratio and a "near-bezel-less" frontside – you'll have to see for yourself when we get our review unit, soon!
The red version of the Honor 7X has a base red color around its edges and across its back, as well as in its buttons. This is quite similar to the other red device revealed earlier today: OnePlus 5T. This Honor device is in a bit different market, however, as its price comes in at a cool three-hundred and sixty dollars cheaper – imagine!
The Red version of the Honor 7X will be available for a cool $200 USD inside the United States through HiHonor dot com slash US starting today. Today is February 5th, 2018, if you did not know. They're also running some sort of contest with it over at their official Instagram at HonorUSA.