Honda recall hits 2.2m cars amid Takata airbag crisis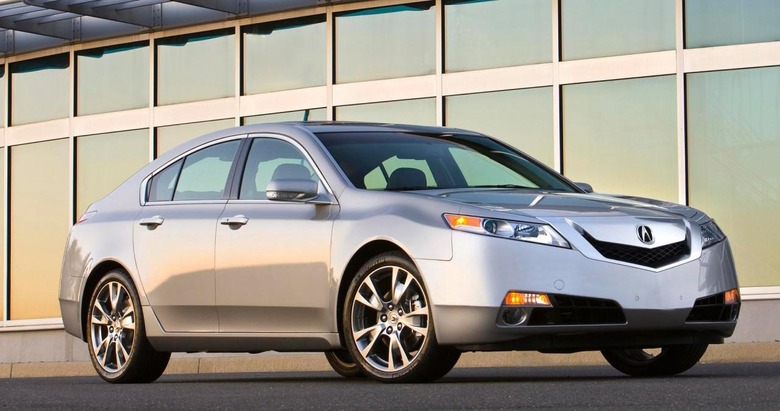 Faulty airbags are forcing Honda to recall in excess of 2.2m cars, the Japanese automaker has confirmed, as the Takata saga rolls on. The recall will cover both models sporting the Honda badge and its Acura premium division, with cars from the smallest Fit through SUVs and to sports sedans like the TL all affected.
As other automakers have struggled with, the issue is Takata's malfunctioning safety equipment. Airbags supplied by the company have shown a worrying tendency to over-inflate, and in the process scatter a cloud of shrapnel into the cabin.
The exact cause of the fault is still under investigation, though since shards of metal and plastic aren't especially conducive to road safety, car companies have been forced to pull back in affected models and replace the airbag components.
Honda says that the eleven models in its range with the Takata parts will be repaired using airbags from a different, unspecified supplier. Repairs will begin over the summer, the delay apparently caused by needing to stockpile sufficient components at dealerships.
The affected cars are as follows:
2005-2012 Acura RL

2007-2011 Honda CR-V

2007-2016 Acura RDX (early production model year 2016 vehicles only)

2007-2014 Honda Ridgeline

2009-2014 Honda Fit

2009-2014 Acura TL

2010-2014 Honda FCX Clarity

2010-2014 Honda Insight

2010-2013 Acura ZDX

2011-2015 Honda CR-Z

2013-2016 Acura ILX (early production model year 2016 vehicles only)
Meanwhile, a second round of recalls will begin afterwards, targeting older model-year cars that are located in "High Absolute Humidity" regions.
Those locations – Alabama, California, Florida, Georgia, Hawaii, Louisiana, Mississippi, South Carolina, Texas, Puerto Rico, the US Virgin Islands, Saipan, Guam, and American Samoa – have been identified by Honda as being at particular risk. Although not confirmed, there is some evidence to suggest that the airbags could degrade in particularly humid conditions.
Honda will contact owners within sixty days to inform them of the process ahead, and the repairs will, of course, be carried out free of charge.
Currently, the Takata problem has seen more than 20 million cars on US roads recalled, and more overseas. Late last month, a further five million – including models from Audi, VW, Saab, and Mercedes-Benz – were added to the roster.
Takata itself said last year that the total number of impacted vehicles could exceed 33m. In November, the NHTSA fined the company $200m, its largest ever civil penalty.
Investigators have connected at least ten deaths to the compromised airbags, though Honda says it has "received no reports of Takata PSDI-5 inflator ruptures" in either Honda or Acura cars.
SOURCE Honda