Honda gets California OK for autonomous cars on public roads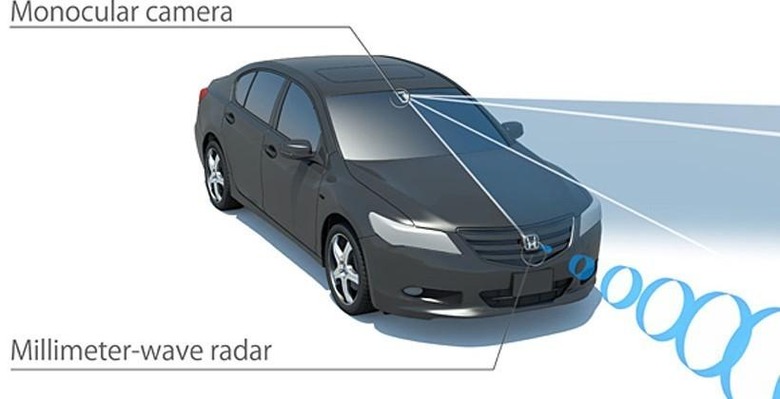 The highways of California are about to get a wee bit more crowded, not with your run of the mill cars but with self-driving ones. California's Department of Motor Vehicles has just approved Honda's application for testing self-driving cars on its public roads. This makes the Japanese car maker the latest to join the fray of companies seeking self-driving permits in the state. It also gives a bit more credence to Honda's self-driving plans, which so far have not been as detailed or as concrete as its industry rivals.
When it comes to autonomous cars, you might not always hear Honda's name mentioned among the top supporters. Of course when it comes to media coverage, Google usually has that spot, considering how it is an unlikely venture for a tech company whose specialties revolve mostly around software and services. And while some car companies still have some reservation about self-driving cars as a whole, most have pieces, if not research at least, in place for the near future.
Self-driving cars are built on the same foundations and technologies that empower driver assistance and Honda definitely has those already. It is almost a year since it revealed its Honda Sensing technology that uses both radar and camera to sense the road and objects ahead. In a similar fashion, its AcuraWatch technology gives the same sensing powers to its Acura models. So far, however, Honda has yet to make a more concrete push for an actual self-driving car. That might be for the long haul, however, as its new R&D center in Silicon Valley is still more interested in driver assistance. Autonomous driving is just the icing on top.
Honda joins the likes of Daimler's Mercedes Benz, Tesla, Nissan, and BMW for vying for some space on California roads. Very few states, which include California, Nevada, Michigan,and Florida, allow for tests of self-driving cars on public highways. Most car makers conduct their tests in private tracks, like Honda's Concord, California facility. Those, however, a pretty much like strictly controlled lab experiments. And nothing beats the unpredictability of real-word roads. Or human drivers, for that matter.
SOURCE: Reuters