Honda FCEV Concept Teases 2015 Fuel-Cell Car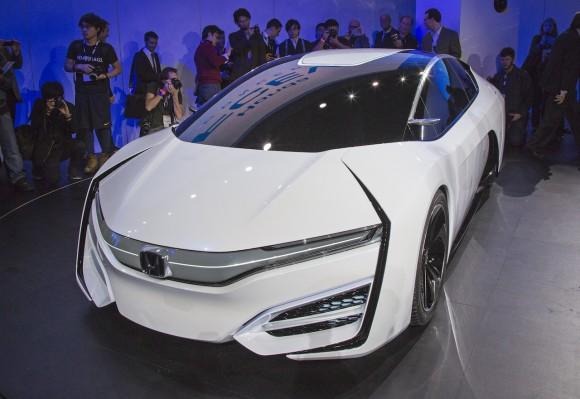 Honda has promised a new fuel-cell powered car for 2015, previewing the potential styling of the eco-friendly car with its FCEV Concept. Improving on power, efficiency, passenger space, and design over the Honda FCX Clarity, the FCEV Concept develops over 100kW from its fuel-cell stack, cladding it in an aerodynamically creased body shell and promising 300 miles of range.
Whereas an electric car can take anything from 30 minutes to several hours to recharge – the Cadillac ELR we tested earlier this week takes around 4.5hrs to charge its battery, assuming you have a 240V supply – Honda says the FCEV Concept refuels in a fraction of that time. In fact, given a 70 MPa supply, it can fill up its hydrogen tanks in around three minutes.
Of course, that requires actually having a hydrogen infrastructure to hook the FCEV up to, which is something else Honda is working on. The company inked a deal with GM to develop a fuel-cell network for launch in 2020 in the US.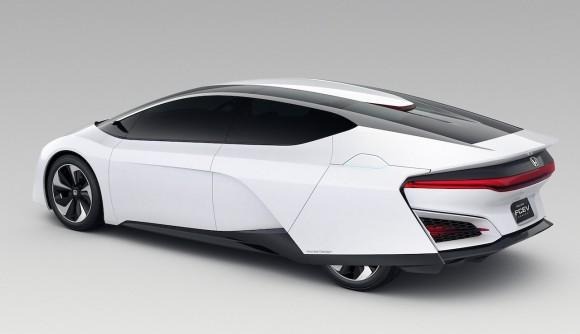 "Too often, talk about future timelines in 2015 and 2020 is met with skepticism, either about the technology or the commitment" senior VP of auto operations for Honda America Mike Accavitti said at the concept's big reveal. "So, let me give you a word of advice today, don't confuse our candor with a lack of progress. The advancement we are making is substantial, meaningful and very real."
Inside the FCEV there's space for five, thanks to a more power-dense fuel-cell stack that, despite being a third smaller than before, now has a 60-percent higher power density. The whole powertrain can now fit under the hood, rather than being spread out through the car.
Honda is keen to point out that the FCEV Concept is, just as its name suggests, a concept and not exactly what the eventual production car in 2015 will necessarily look like. Still, that road-going version will take cues from the concept.