Honda Clarity fuel-cell vehicle goes on sale for limited buyers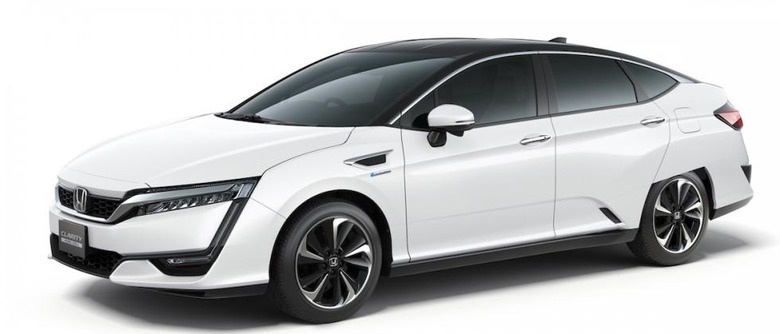 In development for several years now, Honda's hydrogen-powered Clarity FCV (fuel-cell vehicle) is finally ready to begin sales. The four-door sedan won't be easy to get your hands on, however, as it's only available to a select few: being in Japan is only half the requirement, with the other being that you need to live close enough to the roughly 15 hydrogen filling stations in the entire country. At least you'll get much better range than an all-electric car.
With a 174hp engine and a top speed of around 100mph, the Clarity is expected to see no more than 200 units sold in the first year, Honda says, with the first buyers being limited to business and government agencies. This is in order for the manufacturer to collect data on usage and driver opinions before making the car available to the general Japanese public.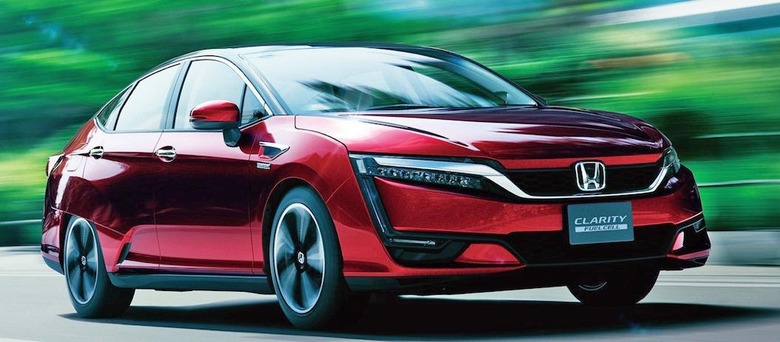 When it comes time to make the purchase, it won't be cheap, as the Clarity is priced at nearly 7.7 million yen, or $67,300 US. For that amount of money, drivers will be getting a max range of 466 miles, easily topping that of electric vehicles, such as the 250 miles or so of the Tesla Model S. But the trade-off is that hydrogen-powered cars aren't nearly as efficient or environmentally friendly as their EV counterparts.
After all that, should you still have the opportunity to buy a Clarity in Japan, you'll also have the option of throwing in Honda's Power Exporter 9000 as well. Similar to the Tesla Powerwall, the Power Exporter is a home generator that can be filled with hydrogen fuel from the Clarity and use it to power your house for up to 7 days.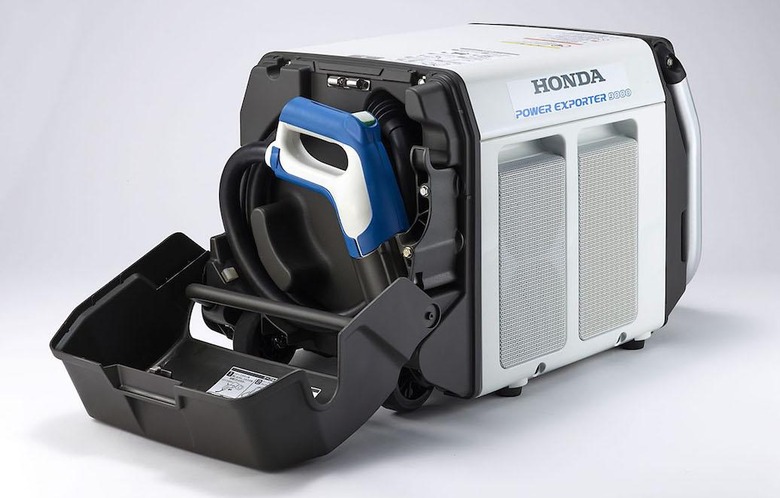 READ NEXT: Driving Honda's Clarity FCV
Unfortunately the only way to fill it again is to take the car to one of those hydrogen filling stations — meaning the Power Exporter can't be purchased and used on its own. Still, it's nice to know you could use your car to power your home if needed. And if you can afford the extra 1.2 million yen ($10,000).
The Clarity is still on track to come to the US and Europe before the end of 2016, but it will be limited to California in the former. It's expected to be competitively priced with Toyota's Mirai FCV, with a sticker price of around $60,000 or a lease option of $500 per month.
SOURCE Honda