Home Depot Says No To BlackBerry 10: iPhone A Go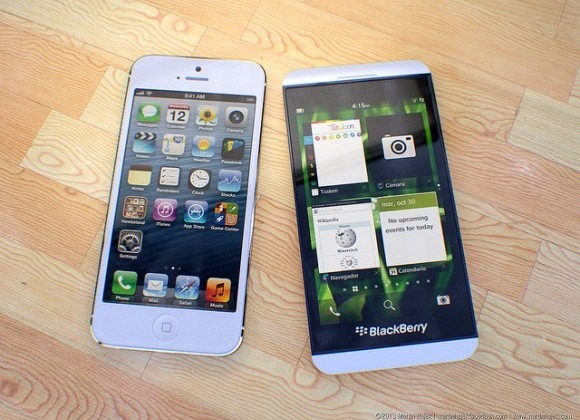 When it comes to the business segment, it would seem that no company has more to lose than BlackBerry – as proven this week by stock prices falling at news the Home Depot will soon be switching to iPhone. The yet-unofficial announcement that Home Depot would be dropping their company-wide use of BlackBerry devices for Apple's mobile phone option will have the company formerly known as RIM servicing around 100,000 devices fewer once the full switch is made. It would seem that stocks of BlackBerry dipped down as far as 6 percent in early trading today while the stock appears to be a bit more on the rebound as noon arrives.
The big switch will affect Home Depot store managers and corporate employees on the whole, while the general store employee population are not currently smartphone-carrying members, so to speak. When you work at Home Depot ranked any member Store Manager or above, a corporate smartphone plan goes into effect. With the brand new reveal and release of the BlackBerry 10 mobile OS, it would appear that the home repair and construction supply company is not suitably impressed.
Employees that work on the floor – those that you the customer would interact with on the daily, behind the counter and helping you load up planks of wood into your odd carts – will continue to use Motorola smartphones. According to inside sources speaking with Apple Insider, the iPhone switch will not affect the some 60,000 employees working with the "rugged" Motorola phones currently in use by floor employees.
This is not the first company to have tossed BlackBerry aside over the past few months, but given that Home Depot is the fifth largest retailer in the entire modern world, it's certainly a significant one. Keep your eyes on the prize, BlackBerry, and make sure you prove yourselves to the enterprise universe real quick! Have a peek at the timeline below to see other recent BlackBerry happenings to keep track of the magic!
[Image via Martin Hajek]