HoloLens sets its sights on Europe with huge expansion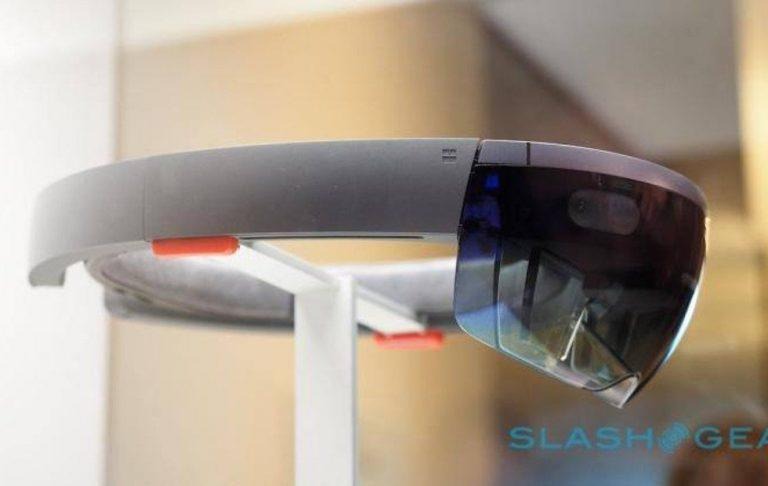 It's been a long time coming, but Microsoft is finally ready to launch HoloLens across Europe. Ever since the headset was first released back in 2016, it's been available in only a few European regions, namely the UK, Ireland, Germany, and France. Those regions were four of only 10 to get the device, meaning that HoloLens was hard to find for many Europeans.
Microsoft fixed that today by rolling out HoloLens in an additional 29 countries, bringing the number of supported regions up to 39. All of the countries getting HoloLens today are European, and with this roll out, Microsoft is bringing HoloLens availability to most countries across the continent. You can see all of the new countries included in this market expansion in an image from Microsoft below.
Today's theme isn't just market expansion, though. In the Windows Blog post where Microsoft announces this expansion across Europe, it also spent plenty of time talking about the potential business applications of HoloLens and Windows mixed reality, which enjoyed a large scale roll out a couple of weeks ago. Mixed reality, it would seem, isn't just a consumer product, as Microsoft also envisions businesses taking advantage of it as well.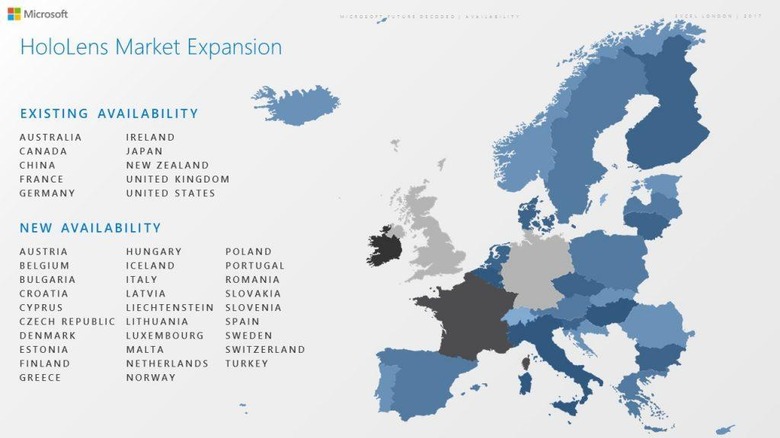 Some of Microsoft's examples of businesses using HoloLens include a previously-announced partnership with Ford that has the car company using mixed reality in its design process. We also hear about Thyssenkrupp, which has been able to decrease its operating costs by using mixed reality and HoloLens to provide remote assistance to employees working in the field. There's also the potential to use mixed reality in training new employees, allowing employers to possibly streamline the process and decrease costs when it comes to on-boarding.
Microsoft is throwing a lot of weight behind mixed reality and HoloLens, and this big expansion covering most of Europe is just a sign of things to come. Now that mixed reality headsets from a number of different manufacturers have launched for Windows 10, we can probably expect this expansion to continue. Expect to hear more shortly, so stay tuned for that.