Ford Tests Microsoft HoloLens for automotive design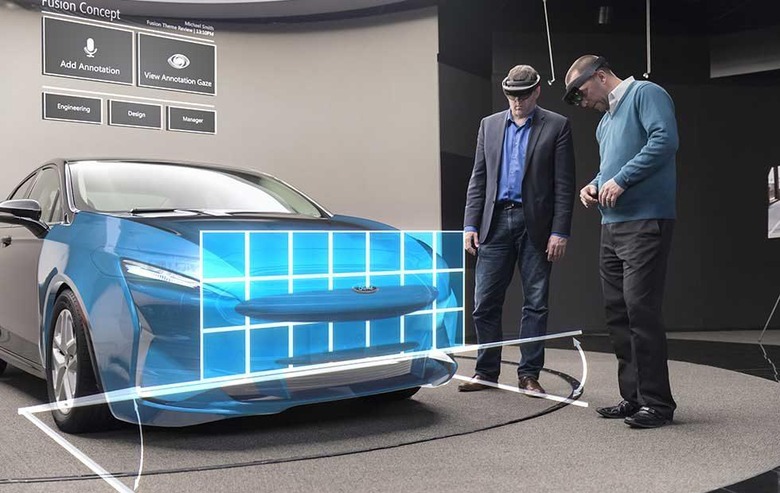 Way back when the new Ford Explorer landed for the first time, I was invited out to Dearborn to see some of the tech that was going into that SUV. Two things stick out in my mind- they confiscated my smartphone at the door and there were bags of clay stacked everywhere in the halls for use in designing cars. It looks like Ford is now gearing up to move away from that clay as a design medium and is testing the Microsoft Hololens.
Ford says that with the Hololens its designers can change vehicle design elements in mixed reality in seconds as opposed to having to resculpt the cars in clay. Designers at Ford are testing HoloLens now in the Dearborn studios and using the mixed reality headset to see proposed virtual design elements as if the parts were attached to a real vehicle.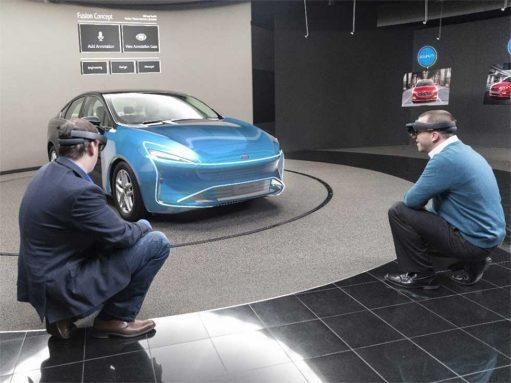 Right now designers are combining clay and mixed reality models. The HoloLens allows the designers to see different shapes, sizes, and textures of elements for future vehicles in minutes and hours instead of weeks and months clay models take. HoloLens lets the designers see photo-quality backdrops using wire-free headset.
The designers using the HoloLens are able to see virtual elements as if they were already part of the vehicle. Ford says that HoloLens lets designers and engineers do things like evaluate in near-realtime how a new side mirror looks visually and see how well the customer will see the vehicle surroundings in the mirror.
HoloLens is currently in global testing with Ford, the automaker is looking at how to bring HoloLens into more engineering development processes. Ford thinks that the HoloLens will lead to quicker decision on design of vehicles because you can show others what something looks like instead of telling them.
SOURCE: Ford